In today's guest post former basketball coach James White shares a little of his approach to working with teams: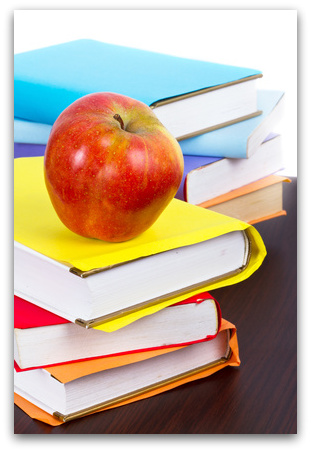 5 Life Lessons to Teach Your Team
by James White
Coaching a team is a multifaceted act of teaching. Not only do successful coaches teach their team the nuances of a particular sport or practice, but they also teach team members valuable lessons about life.
You see this type of duality in every great sports movie. Regardless of whether or not the team is successful in the end, the coach's players walk away having learned invaluable life lessons. Given the authority and level of influence that coaches have on players, it is no surprise that they are looked upon as role models.
Whether you are coaching players in a traditional sport or leading a team in a business setting, here are five valuable life lessons that you can instill in those who look up to you:
1. Finding a Balance
One of the most important lessons that a coach can teach players is the importance of finding a balance in life. While it is a coach's job to achieve excellence on the field, it is also a coach's responsibility to ensure that people succeed in the classroom and serve as role models in the other facets of their lives. I usually combine this lesson with doing dribbling drills that take focus and balance to achieve. While they are doing the drill I talk about the importance of balance both in the game in their own lives.
2. Hard Work
The relationship between hard work and success is another concept that sports can help people understand. Sports serve as an excellent allegory for life in general, as they offer a set of standards for success and a designated path for achieving it. If a coach can manage to show players the correlation between hard work and success on the field, these players will understand the value of hard work in every other aspect of their lives as well.
3. Winning and Losing
Winning and losing are two occurrences that coaches will likely have to navigate their team through. Managing to teach your team to win and lose with grace is an invaluable lesson, according to Sports Feel Good Stories. Understanding how to handle these occurrences within the sporting world will help people to manage successes and failures later in life. Encourage your team to have a good attitude even when they lose.
4. Being a Team Player
Working well with others is not only a skill that is necessary for success on the field, it is also a skill that directly translates to a professional setting. Just as players must learn to play with their teammates, business professionals must cooperate with their fellow employees. Not only does this mean contributing to the team with your own talents, it also means doing your part to make those around you better.
One analogy that explains this life lesson is the wheel. Explain how each player represents a spoke and without all of them performing at their best a wheel will not work. Helping players recognize the importance of their team members is perhaps the most important lesson coaches can bestow upon their teams.
5. Preparation
Sports such as football, basketball and soccer require extensive studying and preparation. Teaching your players the value of being prepared for the big game is a realization that is applicable for other aspects of their lives, as well. Use the well-known phrases "Practice make perfect" and "No pain, no gain" to remind players why they need to practice hard.
Coaches have the opportunity to use sports and other team scenarios as mediums for teaching people important life lessons. A good coach isn't necessarily the one with the winning team, but the coach whose players walk away as better people is always appreciated.
About James White

James White coached basketball for 3 years and is currently working on his business degree. Connect with James on Twitter at @JGtheSavage or read more articles from him on his personal blog Info Bros.