What advice would your clients give coaches? In today's guest post Richard Nugent shares: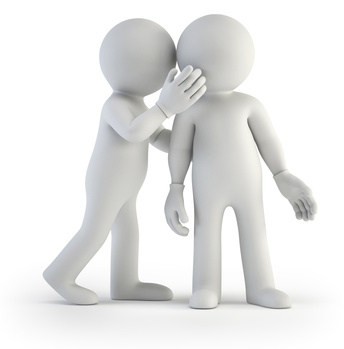 Seven Pieces of Advice From Top Coaching Clients

In preparation for this article, I thought I'd ask some of my coaching clients what they wanted and needed from a coach most of all. Some answers surprised me, some I completely expected and, while I hope all are factors that you already take into account when coaching, they are all great reminders of good coaching practice.
To give you a flavour, the clients I asked included several Executives of large organisations, various entrepreneurs, a professional footballer, a senior training manager, some business coaches and teacher. I have coached all of them for some time and all are pretty demanding of themselves and their coach!
I asked them all the same question 'what is the single most important thing that a coach must do'? Here are the seven most common answers.
1. Keep in touch. Whether between sessions or during breaks in the coaching relationship. The coaching relationship must be on going and consistent even when the actual coaching isn't.
2. Focus on helping me to understand how I can achieve my outcomes. Everyone is different; don't assume that there is a right way for everyone.
3. Be you. A coaching relationship works best with you feel the coach is being themselves. Don't be one way when we meet then turn into a different person when you coach.
4. Be respectful of the trust and investment that I am making in you. I am likely to be telling you things that I haven't told my closest family. I may have also spent my whole development budget for the year with you. Occasionally let me know that you appreciate that.
5. Know when to be really tough with me and kick my butt and when to support me. (I'd call this emotional intelligence – what is clear from clients' responses that we have to have it on full in every session. One client even used the phrase "don't be too nice, I'm not looking for a friend, I've got plenty of those.")
6. Keep asking great questions. Make me think differently to how I am now. Also keep asking me great, different questions – I never know what is coming next and that keeps me on my toes.
7. Keep developing. Clients love the fact that I am always learning and they feel that they are getting the benefit of that. This answer was especially prevalent in clients whose development budgets were tight.
These were the top seven, most consistent answers. Some clients felt really strongly about other things, including technical knowledge, business acumen (if you're helping me build my business, yours should already be more successful) and even the size of network I have.
What occurs to be is that if this is a representation of the important thoughts my clients have, focussing on them is going to help me be a great coach for them and many others.
About the author
Richard is the M.D. of Twenty One Leadership and has coached talented people from the fields of sport and business for the last decade. Clients have credited him with everything from million pound transfers to the creation of new market leading organisations. The return on investment from his programmes stretches into the millions of Pounds, Euros and Dollars.