What would you do if you had more self belief?
What would you do with your coaching if you had more self belief?
Are you looking for ideas what to do with clients looking to increase their self belief?
A few years ago I was approached to create a coaching CD around increasing self belief, forming part of a larger collection by other coaches. The brief was that the intended audience was for those new to coaching, perhaps never having experienced a coaching session or having any idea about what a coach does.
The result was this CD.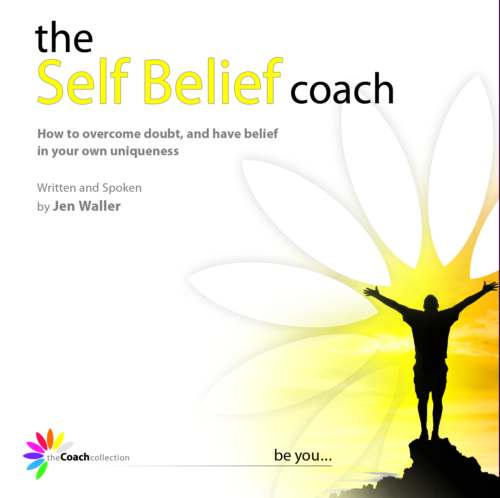 I've designed this CD to be a fun and very simple programme that will allow you to understand where your current level of belief lies, and once completed you can measure just how much more confidence and belief you have in yourself. This CD is about giving you practical tools that you can apply at anytime to ensure you feel at your optimum when it matters most to you.
On this CD I talk with you, and take you through various processes which allows you to discover for yourself what self belief is for you, and if you had more of it how would that change your life?
This session enables you to feel more confident and empowered to go and live the life you want. If you constantly worry, feel anxious or have the feeling that you are just not good enough, then this is the recording for you.
It is not a programme that is just to be used once, if you want you can listen and use it again and again! Building your confidence in yourself and moving your life forward to achieve just what you want.
This CD focuses upon overcoming doubt and having belief in your own uniqueness. As part of coaching is about having meaningful conversations you'll find that the content is in a conversational style. Within the tracks you'll find questions, techniques and exercises that you are invited to play with so that they make a difference for you!
By the end of the CD you will have been invited to have done the following:
Defined what self-belief means for you
Identified your starting level of self-belief
Described the consequences of what you think increasing self-belief means to you
Defined how you would like to outwardly demonstrate self-belief
Examined what is getting in your way and if that is really true
Argued for possibilities
Honestly listed your accomplishments
Started to keep a compliments and accomplishment diary/record
Experienced what it is like to have just the right amount of self-belief
Identified and committed to take action that will make a difference for you
Running Time is 39 minutes
Track List
1. Choices and opportunities
2. What is self belief?
3. Consequencies
4. Shining a light
5. Accomplishments
6. Quietening the "inner critic"
8. Where next?
The price is £14.99 + FREE P&P