Beverley Ireland-Symond shares her experience and knowledge in today's guest post as she asks: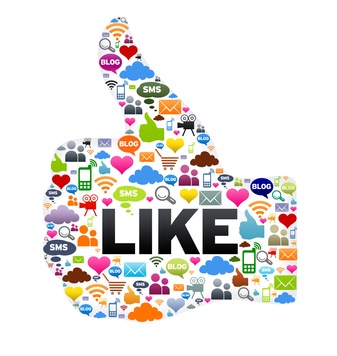 Is there any value to developing a coaching presence online?
One of the dilemmas for all coaches new or experienced is how they should market themselves and their coaching business.
Most coaches have business cards, some have leaflets or posters and some have a mixture of a website, a facebook page, a twitter account and/or a google plus account. It can be a challenge to know what is right for you and your coaching business.
I was recently asked whether it was essential as a coach to have a presence online, but it's not one of those questions which I could give a simple yes or no to. There are a number of different issues that if you're thinking about setting up some sort of presence or want to expand or improve on what you're currently doing online that you should be thinking about.
What are some of the online options?
Having an online presence doesn't mean you have to have a website. I've already mentioned facebook, twitter, a google plus account and I would add to that list Pinterest or LinkedIn. These are all places where you can promote yourself as an expert coach.
You can also write articles and post to article directories , write guest blogs and you can join relevant forums in your niche, post comments and ask and answer questions. None of these require you to have a website.
But if you do choose to go the website route there are different options for what you have. You can choose a very simple site that really acts as an information page about you and your coaching services encouraging visitors to the site to get in touch with you, or you can choose to do something a lot more comprehensive and build what's known as an authority site – showcasing yours and others expertise.
So what are some of the advantages of having an online presence?
Increased reach
Having your own website is a great opportunity not only to showcase your own knowledge, experience and expertise but also those of your fellow coaches as Jen does on this site. This means you're increasing your profile not only with potential customers but also with other professionals.
It's easy to underestimate the power of potential online relationships. I've never met Jen, but I value the opportunity that she's given me over the last three years to be a guest blogger and I guest blog for other people. I have a fellow hypnotherapist who regularly refers clients to me for confidence coaching that I met online, firstly through my website and then through Twitter.
In my case developing an online presence has also allowed me to extend my customer base and I've coached a number of clients in the United States who I would never have come across otherwise.
I have built my online presence by writing a lot of articles and posting to article directories, developing my own coaching site which is regularly updated and in the past I have been vocal on twitter.
Opportunities to share, educate and sell
Developing your own website or guest blogging allows you to share your experiences and what you've learnt. You can also take the opportunity to educate others through holding webinars, creating podcasts and creating resources. You can also build your own email list and send out regular newsletters.
And let's not forget, it's also an opportunity to sell. It may be that you only want to promote your services as a coach. I advertise an introductory coaching session and visitors can book a slot directly online. But you can also diversify and look at other opportunities to create income streams . Examples include writing your own coaching blog and earning money through advertising, writing your own coaching book related to your niche or developing an online coaching programme.
Of course it's not for everyone. Some coaches want only to focus on their core business of coaching face to face or over the telephone and rely on word of mouth advertising. If that's what works for you – great but if you want to try your hand at something different or you just want to extend the profile of your coaching services, why not explore further.
Pitfalls to look out for
Well of course there are pitfalls and I've experience many of them over the last three years. I didn't really have a clue what I was doing when I started out building a website, having a twitter account etc so I had to learn everything as I went along. This means I didn't plan and my website took on a life of its own and I found myself spending far too much time on it.
I built my own site but I didn't have the skills initially and I often did silly things such as turning off the comments on my website so no one could discuss my articles. This means although I do actually have a lot of traffic (about 5000 visitors a month) – I don't appear to have anyone engaging with my content.
I also don't have testimonials on my site like many other coaches do and this is down to my niche. A lot of people want to keep quiet that they have used the services of a 'Confidence Coach'. I just have to accept that this is the case and compare myself to others. It's not a reflection on my ability as a coach.
Should you have a presence online?
I think this entirely depends on you, your particular niche, your marketing and business plan. No one should be compelled to have their own online presence – but if you decide it's something that you want to do and it would be advantageous to you and your business then make sure you research how you might do it and avoid the mistakes I made and do some initial planning before you plunge in.
Summarised below are some of the key points of having an online presence
Pros
Opportunity to promote your services as a coach
Opportunity to generate discussions
Can help you to reach a wider audience
Can raise your personal profile an expert in a particular niche
Opportunity to create different revenue streams
Cons
Can be a challenge to identify and take advantage of the benefits
Can be time consuming
Can get out of hand if you're not organised
Can act as a distraction if it's not part of a proper marketing plan
Can be expensive if you don't have the skills to run your own website
About the Author/Further Resources
Beverley Ireland-Symonds is an NLP Practitioner and NLP Coach, specialising in Confidence Coaching, working with clients both in the UK and America. She writes extensively on a range of issues including self esteem, confidence and personal development and having developed he own online coaching programme is currently editing her first book.