In today's guest post Amarpreet Bhamra shares his thoughts and knowledge about coaching and employee appraisal systems.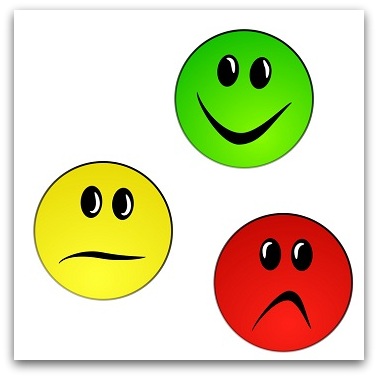 Does Coaching Empower the Appraisal Lifecycle in Business Process Outsourcing Firms?
The annual appraisal process kick starts with the close of a year in the business process outsourcing firms. The appraisal is a summary (lifecycle varies from annual to quarterly to bi-annual) gage the performance of the employee against the business target as well as discuss and define future plans for corporate success. However over the past few years the ratings and subsequent hike (both from the perspective of the manager and the employee) have occupied center stage during the discussions.
How do we restore faith in the appraisal process? Do we limit ourselves only to the performance feedback? Is there a merit to proactively engage and seek clarity on the steps for a well rounded career? Hence coaching is a powerful tool and needs to be positioned in this context to provide a value enabling perspective.
To begin with both employees and managers need to transition from a mindset of providing feedback to coach on inputs which mould a corporate career. Thus coaching could aid the manager to balance the subtle underplay between meeting targets and coaching on the inputs for meeting targets.
The next step outlines the manager to coach the employee on the available skills and training options to further advance their respective careers. Also business process outsourcing firms must not dilute the perspective on either cultivating internal coaches or hire external expertise to coach the manager on the delivery mechanism. Plus the engagement should further incorporate coaching on change and stakeholder management as employees have to engage cross-functionally on allocated tasks within current and future roles.
Furthermore coaching as a process has to be embedded in the business process outsourcing firms to nurture the coaching environment. This may drive out the fear factor associated with the existing appraisal process and promote openness to feedback. Moreover the value of coaching is transparent with corresponding change in the appraisal equation from being viewed as a 'checklist' to a 'process' replete with balanced inputs.
The relevance of coaching gains visibility in the event of appraisal conversations being layered with emotions. Coaches are likely to rehabilitate the employee in the aftermath of a poor performance rating by providing encouragement. Also coaching may benefit managers when they have to conduct difficult conversations with employees without being too critical and agitated and thereby gaining the commitment of the employees to actions. Plus coaching may morph the appraisal into a platform for open and honest conversations based on trust.
The combination of feedback and coaching strengthens the delivery of the appraisal process and cultivates belief in the value of developmental feedback. The employee may stumble upon alternative perspectives or hidden issues in lieu of effective coaching techniques. Other benefits to be accrued include higher levels of employee engagement, enhanced job satisfaction, motivated workforce and low employee turnover thereby reducing operating costs.
Lastly coaching is palmed off as performance feedback based on my own professional experience in business process outsourcing firms in India. A majority of the surveys soliciting feedback on appraisals and managerial effectiveness rarely include questions on coaching. Hence to save the appraisal lifecycle from further erosion of trust we need to invest in coaching and unlock the human potential to excel further.
About the author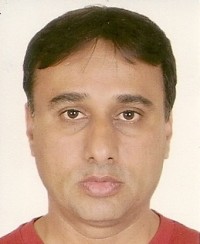 Amarpreet Bhamra is business process management professional with fifteen years of comprehensive and diverse work experience in business process outsourcing. He has held leadership roles in Service Delivery and Quality in reputed business process outsourcing firms like GE Capital, TATA Business Support Services, GE Global Servicing and Hutchison 3 Global Services. He currently works with Maersk Global Service Center as part of Process Excellence/Finance and Accounts-Transformations in Pune.
Amarpreet is in the process of graduating in Executive Program in Leadership and Management from Indian Institute of Management-Calcutta. He is a certified LEAN Six Sigma Black Belt-Anexas, Six Sigma Green Belt-GE Capital, certified internal Assessor-TATA Management Training Center and certified Coach-Corporate Coach U. He has completed his Advanced Diploma in Financial Management-Indian School of Business Management and Administration and holds two post graduate degrees in Communications-University of Hyderabad and English-Panjab University and a graduate degree in English-Panjab University.
You can reach him at: amarpreet_tony@yahoo.com