This was originally published as a bonus article in the Coaching Confidence weekly email during September 2011. To start getting your very own copy each week enter your details under "Don't miss a thing!" to the right of this page.
Do you need a gallery floor plan in your life?
Over the summer I visited the National Gallery in London with my sister. For one reason or another it's a venue that I had never previously visited.
If, like me, it's somewhere you haven't set foot inside, let me briefly explain. The National Gallery houses the national collection of Western European painting from the 13th to the 19th centuries. It is on show 361 days a year, free of charge. I'm told you can see over 2300 on display.
Generally the art is arranged chronologically, geographically and by style throughout 70+ different rooms. Rather than using a map we thought we would logically visit each room and browse all the pieces on display.
The main building was opened in 1831 with extra wings added at later stages. Rooms are numbered and on a map appear to be relatively logically ordered. However, without the benefit of the floor plan, because of the building layout you may find yourself walking from room 25 into 28 with no sign of room 26.
We were not alone in standing slightly bemused in fantastic surroundings but in a spot where we could choose to go in at least four different directions.
Personally I enjoyed exploring and the unpredictable journey we ended up taking to visit each room. It also reminded me about this can often be the approach that we take when working on a project or goal in our own life. We may have established what we want but then not look at a plan for where to go next.
Some people will love that approach and exploring and yet others find it very frustrating. Personally, I think it's whatever works for you and what you want, keeping the flexibility to use both approaches as you see fit!
This week I invite you to consider a project you have been working on – have you identified a plan?
If so, and it's not working, what would happen if you allowed some time to explore?
If not, and you feel it's not working, what would happen if you did find/create a plan to follow to the next stage?
Have a week full of exploring,
Love
Jen
About the Author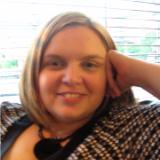 Jen Waller is on a mission to support, nurture and encourage coaching skills and talents from non-coach to coach and beyond.
She has created a free 7 day e-course about how to create your own unique coaching welcome pack that works for you and your clients. Get your copy here.