Are you thinking about, or in the process of, setting up your own coaching practice? In today's guest post business coach and mentor Susan Tomlinson shares some experience and advice:
Design Your Business Around Your Lifestyle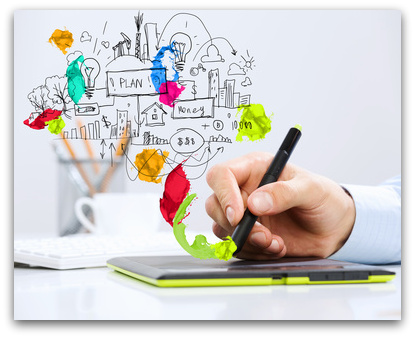 One of the key reasons I escaped corporate life, many years ago, was that I felt that I was serving a 'prison sentence'!
I realise this might sound a bit dramatic but the frustration of commuting each day, to sit in an office from 9 am to 5 pm, just didn't fit with my desire to have the freedom to work in a way that produced results; but didn't have me chained to my desk for certain hours of the day.
However… here's a trap that small business owners fall into – it's exchanging one job for another but with you as the boss (and my boss can be very demanding)!
Which is why it's important as you set up and grow your business that you design your business around your lifestyle. Otherwise you'll end up frustrated, resentful and burned out.
Each of us has different needs, values and personal circumstances but if you really want to make the most of working for yourself AND enjoy life, here are some shifts to make…
Commit to working the hours that fit with your needs and values. I made the decision that I would not work in the evenings and rarely at the weekends (unless I wanted to). I also schedule in a long weekend with family each month.
Let go of any guilt or fear that you are missing out if you can only work a small number of hours due to child care or other commitments. You'll soon become very focused in the time you have available and you'll be much more savvy about handling distractions. Tim Ferris's book The 4-Hour Work Week helped me shift my perspective on what's achievable.
Block out your vacation time, even if you're not going away. If you were in paid employment you'd probably take 4 weeks as annual leave to switch off and have fun.
If travel or being location independent is your dream then it is possible. Consider hiring help for your technology requirements and work on setting up systems so that you can do more of your business online.
Carve out space for your interests and hobbies. It's tempting to feel that spending time on these activities is a bit of a luxury, particularly when there are so many other demands and pressures. However, doing what you love, outside of your work, will probably inspire fresh insights and bring you into contact with new people and opportunities
Choose your environment. I know this is a trickier one as you may have a partner, children, parents, schools and other commitments to consider. So moving home from town to country or even another country may not be realistic. However, may be you could design an office space that you love (I couldn't wait to escape my grey cubicle for colour and comfort!) or if you prefer working with others, in some towns and cities, there are trendy shared work places or private clubs.
If you've taken the leap to start your own business then dare to design a lifestyle that works for you too. You'll become much happier and more client attractive in the process.
About Susan Tomlinson
Susan Tomlinson, Business Coach and Mentor, is founder of Real Coaching Solutions a company dedicated to helping coaches, consultants and solo entrepreneurs attract more clients, make more money and build a business they love. To get your free 'Boost Your Business Success' report and to receive her 'Highlights on Business Success' newsletter visit www.realcoachingsolutions.co.uk
For many years Susan held senior roles in well known international businesses and industry sectors. It gave her a fascinating insight into how businesses work, as she was often involved in start up ventures.
Eventually, always being an entrepreneur at heart and feeling restless, she took the leap and set up her own coaching and consulting business winning large contracts and working with top names.
Even with all her previous experience Susan soon realised the challenges of being a solo entrepreneur, so early on she made the decision to make a significant investment of her time and money in hiring her own mentors and learning everything she could about marketing, sales and mindset to consistently grow her own business and continue to create the lifestyle of her choice.
Having coached and taught hundreds of people in business Susan now shares her hands on, real life experience and knowledge with other coaches, consultants and solo entrepreneurs, who know that the quickest route to success is working with a trusted business coach and mentor.
Connect with Susan via:
Her website: www.realcoachingsolutions.co.uk
Facebook: http://www.facebook.com/SusanRTomlinson
Google+: https://plus.google.com/103685189595897269188
LinkedIN: http://www.linkedin.com/in/realcoachingsolutions
Pinterest: http://www.pinterest.com/susantomlinson/
Twitter: http://twitter.com/susantomlinson
Article Source: Design Your Business Around Your Lifestyle
Ezinearticles.com: Author bio