Judy Rees shares her experience and knowledge in today's guest post as she asks: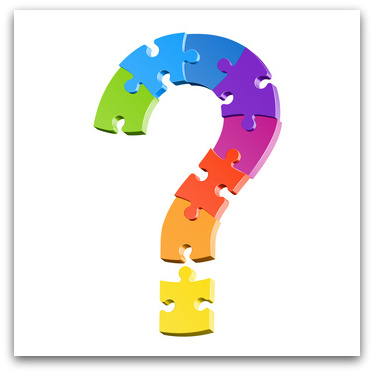 Could Asking Better Questions Make You Better At Everything?
By Judy Rees

What would you like to get better at? Public speaking? Running meetings? Time management? Persuasion? Choosing the perfect gift?
Whatever's on the top of your learning list, chances are there's someone out there who's good at it. Just track them down and… you could hit a communication gap.
Because finding stuff out from people actually takes considerable skill.
The best interviewers in the business make it all look so easy. But when you try it yourself, you'll find there's a whole lot more to it than first appears. Unless you know the ground rules, you'll soon be stumbling over your words and struggling to decide what to ask next. Embarrassing!
Those same interviewing skills are absolutely vital when it comes to coaching. The best coaches spend most of each session asking great questions, stretching their coaches' thinking in new directions, rather than giving their opinions or advice.
Don't Make These Six Mistakes When Asking Questions
Don't be afraid to ask questions. People usually love being asked about themselves and their passions! As long as you're polite and explain why you're asking, even well-known experts will gladly spare the time.
Don't expect your interviewee to do all the work. An interview is an exchange – you show interest, they open a window into their inner world. So make sure you do show interest! Smile and nod for encouragement, repeat back key words and phrases, and ask relevant follow-up questions.
Don't ask complex, multiple-choice questions. They can easily leave your interviewee floundering. Instead, simple, open questions are usually best. "What kind of job?" is a better question than, "What kind of job, was it in the postroom or the car park or the office…?"
Don't over-prepare, and be ready to go with the flow. Any worthwhile interview will be full of surprises! If you already knew everything your interviewee was going to say, why would you bother?
Don't let them escape! If they avoid answering a question which seems important to you, make a note of it. Then bring them back to it, gently but firmly, perhaps asking the question in a slightly different way.
Don't forget to listen! The best interviews sound natural and conversational, because the interviewer is genuinely interested in the subject and what they have to say. If taking notes and listening is too much for your brain, choose listening – and use an app on your phone to record the conversation.
© Judy Rees 2013
About the Author/Further Resources
X-Ray Listener Judy Rees was a news journalist for 20 years and is now an internationally-renowned Clean Language coach. She also teaches questioning and listening skills to coaches. On 20 April, she'll be running a workshop on interviewing skills in central London: details at http://secretskill.eventbrite.co.uk/
Find out more at www.xraylistening.com and www.judyrees.co.uk or on Facebook at https://www.facebook.com/xraylistening