If you've clicked on this link you probably either want to know more about this site or about the coach who owns the site. In that case you've clicked the right link as you'll find both below

About Coaching Confidence, the coaching blog
Welcome to this site for coaches and those interested in coaching.
While there is bound to be exceptions the following is a guide to what will be posted when on Coaching Confidence.
Monday – A post from the back catalogue of coach Jen Waller's general life improvement messages (including posts about confidence)
Wednesday – A post specifically about coaching
Friday – A post by a guest author or offering a recommendation for coaches and those interested in coaching.
If you would like to be a guest author on a Friday then please contact me and let me know – I ideally would love to include a different mix of styles and approaches. So regardless of if you agree or disagree with everything I say I'd love to hear from you. The only thing I ask is that your post is something that would appeal to coaches and those interested in coaching and is respectful to others who may not share the same views. :)
Contact me and let me know what you would like to write about.
You'll also find a daily coaching quote – one that's there for you to use as appropriate. Some quotes you may find inspiring, others provoking – and you may or may not agree with each and every one.
Jen Waller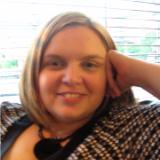 Who am I?
My name is Jen Waller and I'm on a mission to support, nurture and encourage coaching skills and talents from non-coach to coach and beyond.
I have a love of learning which has meant that it has been a joy to learn from some fantastically talented individuals in fields such as coaching and NLP. I will happily use all of this and anything else at my disposal to assist you to grow the future of your dreams.
I've trained with a variety of sources including Michael Neill, Paul McKenna, Richard Bandler, Michael Brean and Eric Robbie. Trainings covering topics such as coaching mastery, high performance coaching, corporate and executive coaching diploma's, confidence coaching …
Some of the more recent qualifications that I hold include Licensed Advanced NLP Therapeutic Specialist and certified NLP trainer.
Prior to setting up my own coaching practice I worked as a trainer within the corporate world, being an integral part of a team who were finalists in a European training award.
How do I work?
Most of my coaching is done via the phone, which means that there are no geographical restrictions to who I work with. However, I do also offer face to face sessions with certain packages – if that would be of interest to you ask me and we can see how we can make that happen.
My work is about supporting, encouraging and nurturing coaching talents and skills. It's about creating a safe supportive environment for you to explore solutions, situations and generally have meaningful conversations you wouldn't otherwise have.
I reserve the right to be flexible with my approach depending upon what will work best for you at any given moment. However, my general approach is relaxed and conversational. It's been described as being like "an iron fist in a velvet glove", really comfortable with questions that can get to the heart of a problem quickly and knock them out of the way.
What others have said about my work …
What others have said about me:
"Jen is the kind of coach that other coaches aspire to be. She's fantastic. Grab any opportunity to spend time with her."

(Chris Morris, world class training provider and host of nlpconnections)
"Jen's trained with the best of the best, undergone extensive coaching herself with many coaches, and as such has distilled and evolved her own skill set like few people can or ever do. I know Jen personally and can highly recommend her."

(Jonathan Altfeld, Director of training, Mastery Insight Institute.)
"Working with Jen as been a fantastic experience. In just a few short sessions I have learned things about myself I never had realised before. Jen has helped me to identify what I really want and I have now defined some clear goals. I have set some objectives along the way to achieving my goals and I'm already beginning to see results!

Jen is pleasant and easy to work with. She is very skilled in her approach. I highly recommend Jen's services."
(Mike Gee)
"Although I was initially nervous about what to expect, Jen put me at ease and made it fun. After each session I felt so much better and ready to take on the world, with a toolkit of exercises to use as and when I needed.

I would recommend Jen as she is professional, very approachable and she gets results."
(Sophie Wise)
"From the very first phone call I was amazed at how much Jen was able to draw out of me and just how motivated I began to feel. I feel positive about my future and know I CAN do what I'm planning without fear! I would recommend Jen without hesitation!"
(Deborah Roberts)
Want to know about my work? Then click here.