In today's guest post coach Annie Ashdown, known in the press as "The Confidence Expert", shares some of her expertise and knowledge in:
7 Things Confident Coaches Do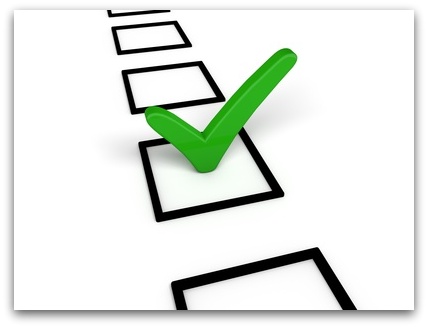 I asked my friend who is a very close personal friend of Paul McKenna's the secret of Paul's success. He responded 'Paul is not at all arrogant, but aside from a passion to help others, he has loads of self – confidence, high self -esteem and stacks of self – belief. That's the secret behind his success, no question!'
Confident coaches are regular women/men with flaws, shortcomings and defects. Every-one experience's challenges and bad days, however when you have self- confidence, high self –esteem and oodles of self- belief you do not allow anything to hold you back. Not everyone wants to become a high profile coach or a New York Times best -selling author or a world famous leader, but confident coaches become a leader in their own world. Confidence is an essential component to create a healthy relationship with yourself and in turn that inspires and motivates clients to do the same.
All that is fed into your subconscious mind between the ages of 0 to 5 is done so without your consent or knowledge which means that we internalise everything as true, and record this as our own assessment of ourselves. Unfortunately for many of us we were fed negativity from an early age and consequently end up listening to and believing our inner critic, which feeds us lies and tells us that we are not important.
They consider themselves important.
Confident coaches respect themselves and do so from looking inside at their shortcomings, rather than denying them. They are aware that by feeling important, they are behaving authentically and respecting their values instead of compromising them to gain external validation from their clients, peers and colleagues.
Confident coaches;
Focus on their positive characteristics.
Tell themselves they are perfectly imperfect.
Cherish and honour their principles.
Respect their own needs and wants.
Advertise their strengths, not their weaknesses.
.
They speak to themselves with kindness.
Confident coaches praise and acknowledge themselves; they are cool about their imperfections. They are aware that if they are unkind to themselves, they will subconsciously attract others to be unkind to them.
Confident coaches;
Are aware of their triggers, beliefs and habits and reframe them.
Are patient with themselves
Record every success – whatever size in their mind or in a success journal.
Repeat over and over again 'I am worthy'.
Let go of the compulsive need for approval.
.
They are comfortable with being authentic.
Confident coaches have self-acceptance. They embrace themselves as they are regardless of mistakes or their weaknesses. They do not believe they will be rejected if they reveal their true self, they know only too well no one bids for a fake, the real deal is always more valuable.
Confident coaches;
Make amends to themselves.
Understand fake is last season.
Appreciate, validate, accept, respect, cherish, like and honour themselves regardless of how others treat them.
Believe self – acceptance is the key.
Know that all that glisters is not gold and therefore don't waste time comparing and despairing.
.
They trust themselves and their intuition.
Confident coaches are their own master and are always best friends with their inner voice. They are comfortable being in charge of what they think, do and say, as they trust themselves. They know their intellectual mind is strong, yet their intuition is way wiser and far more accurate and they have learnt that the aim of their intuition is to get past their intellect.
Confident coaches;
Feel aligned with their purpose.
Practise self-discipline and focus.
Understand the difference between logic, feelings and intuition.
ALWAYS listen to their inner voice.
Constantly challenge all negative assumptions.
.
They keep their expectations high.
Confident coaches know persistence and self-belief is the main pillar of success. Confident people have indestructible self-belief. They feel worthy of success, happiness, prosperity and a thriving coaching business.
Confident coaches;
Know they have to change their perceptions to change their life.
Are crystal clear about their individuality and preferences.
Are not discouraged or disheartened by rejections.
Let go of self-defeating beliefs about what might happen in the future.
Say over and over again 'I am good enough.'
.
They take responsibility for their own lives.
Confident coaches know they have a choice to face and everything and run or face everything head on, to be stressed, or be grounded, be lazy or be fit, be overweight, or be slim, get enough sleep, or be constantly tired, respond or react. They know that in order to be emotionally sober they have to be accountable for their life and understand self-responsibility is the foundation of empowerment.
Confident coaches;
Own up when they are wrong
Set boundaries with others.
Know self-care is not selfish, it is self-loving.
Don't wait to be rescued, instead they take action.
Are aware they have a constant responsibility to be good to themselves.
.
They are assertive
Confident coaches feel comfortable expressing how they feel. They do not waffle, or feel obliged to justify, defend or explain their reasoning. They know their rights, feel worthy, important and deserving. They are willing to be open and to compromise, as they don't expect to get their own way every time. They have an 'I like you, but I like me too' approach. They face the other person, look them in the eye, and are aware of the power of the spoken word so they use words like 'could' 'might' instead of 'should' 'must'.
Confident coaches;
Choose their thoughts carefully.
Use anger to be assertive in a non -aggressive way
Have reasonable expectations of themselves and others.
Decide what they need and are courageous enough to ask for it
Take advantage of all opportunities
.
Final word from Annie
My hope is that you begin to know who you are and change the messages you tell yourself and start giving yourself permission to be authentic. I would like you to find the peace and joy I have found with a clear mind and a steady heart. This is not a magic formula, you have to make it happen.
Show Up, Speak Up, – It's Your Time to Shine.
Annie Ashdown
The Confidence Expert
About Annie Ashdowne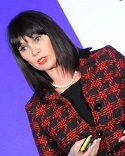 Annie Ashdown is dubbed by the press as 'The Confidence Expert' and for the past 10 years has been teaching Celebrities, Lawyers, Bankers, CEO's, Entrepreneurs, Business owners, and Corporate employees the way to gain that all importance self-confidence and self–belief.
Based in Harley St, London, Annie is the UK's leading Confidence coach, and is an emotional freedom technique practioner, theta healer and master clinical hypnotherapist.
Annie's engaging personality and real life experiences have made her popular with the media and she co-hosted 13 episodes of Kyle's Academy for ITV1 and was Resident coach on Bump and Grind, Sky1. Annie is a regular guest on BBC radio as well as a frequent contributor to magazines and newspapers and was a judge in 2009 on Britain's Next Top Coach.
It was after working through her own difficulties Annie recognized the tangible benefits that coaching can bring to so many parts of our lives. Following a successful career in film and TV between Los Angeles, New York and London, Annie hit rock bottom around her chronic eating disorder. This sparked a journey of self-discovery and making profound changes, Annie changed career direction in order to help others maximize their potential. Her tough love
approach is practical and down to earth, tempered with a dose of humor and more often than not related to her own life experiences.
In addition to her 1-1 client sessions, Annie has been called upon to design and deliver seminars and workshops for organizations including: Nokia, Vertu, Yahoo, Chelsea Football Club, Business Link, AMEX, Orange, Royal Borough of Kensington and Chelsea, and DWP.
In 2010 Annie was the first to introduce a team of 50 coaches nationwide to Job Centre Plus, helping motivate and inspire professional executives back to work. Annie is a regular on the speakers' circuit, and was invited in November 2011 to be key speaker at the prestigious Everywoman's 12th annual conference for 500 female entrepreneurs sponsored by Nat West and Marie Claire magazine.
Annie is fully insured and a member of British Institute of Hypnotherapy, Association for Professional Hypnosis and Psychotherapists, NHS Directory, CHCH, GHR, Register for Evidence Based Hypnotherapy and Psychotherapy, Association Of Meridian Energy Therapists, and Complimentary Medical Association.
Annie's book The Confidence Factor -7 Secrets of Successful People is in top 10 best sellers chart in WH Smith and is available on Amazon, in WH Smith, Waterstones, and all good bookstores in UK, Barnes and Noble, USA and Easons in Ireland. Her debut book Doormat Nor Diva Be – How to take back control of your life and your relationships was published in Sept 2011.
Annie has two comp tickets to give away for her talk at Well Being Show at Earls Court sponsored by Psychologies Magazine on 26 May. Go to www.AnnieAshdown.com to receive the 26 page FREE report 'Master the art of self -belief', a FREE hypnotic mp3 and details of the comp tickets. (Please note that there is only one week for the comp tickets so act now if it's of interest to you.)

Connect with Annie