In today's guest post Stacey van Gogh shares some of her personal experience and expertise:
Use visualization techniques and the desired results will come
By Stacey van Gogh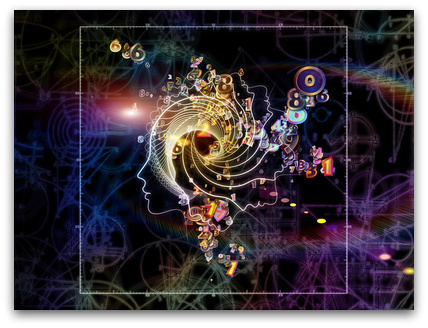 My name is Stacey van Gogh and for almost 20 years of my life now I have been a personal fitness trainer and a marathon coach.
I have spent years reading about diet, nutrition, conditioning, strength training – you name it. But it wasn't until a life changing event hit me, before I made a change for the better.
My divorce was the catalyst for delving into the power of "creative visualization", which basically is all about intending the desired result of what you want. I started to learn about how positive mental attitude plays a large role in the achievement of a goal.
I read books on visualization like Jack Canfield's The Success Principles and Rhonda Byrne's The Secret, and started using a vision board, while inspiring and coaching clients to do the same.
And before I knew it, my clients started to get results faster, I started to get more business (even though the economy was in a downturn), and this whole concept of visualization had trickled down to affect other parts of my life in positive ways.
So, what exactly is visualization and how is it done? How can you use this with clients to increase efficiency and effectiveness in goal seeking behavior? And why will this help other areas of your own life simultaneously? Check it out:
What is visualization and how is it done?
Visualization (creative visualization) is based on the idea of starting with 'the end result in mind' and imagining your desired result before even beginning to take action.
Vividly imagine and intend exactly what you are seeking, and how it will feel to have this. Create a vision board by posting pictures of your dreams alongside quotes and affirmations; you can use any board, for example, a cork or poster board.
Live as if every day. Act as if you are already there. You control your actions. The rest will fall into place; just have faith, and do your part to make your dreams come true. This way you will be focused, aware, motivated and empowered to take action to achieve your dreams every day.
Use affirmations and vision charms as a reminder in order to notice more day to day queues that will lead you to your goal.
How can we use this with clients to increase efficiency and effectiveness in goal seeking behavior?
Advocate for the creation of a vision board; you can get pictures out of magazines or buy vision board starter kits online
Review your client's vision board together and ask questions. Talk through the various goals. Why do you want this? How will this make you feel? That way you understand what your client is seeking and how to best motivate them.
Have your clients allow their minds to conceptualize how it will feel to actually have achieved these goals. Once you feel the emotions linked to these desires, you will have a more focused and intentional client to work with.
Advocate for your clients to literally put visual reminders in their environment to maintain focus on the desired results. Use notes, quotes and affirmations. Next to vision boards you can use vision charms, so they always have it with them.
How can you benefit from it?
Everything you do with your clients will also have a positive effect on your own life as well. By teaching it, you are doing it implicitly! I speak from experience here, because nothing has had a more positive effect on my life, ever.
You can gain even more trust from your clients which will helps your advice and teachings to have greater influence on clients' productivity. This can become even more effective with your results as a coach and attract even more business through referrals (this happened to me).
I am speaking from experience on all of the above. I have created the life of my dreams using creative visualization and I have helped many of my clients to finish marathons, lose weight, increase strength and to just feel better overall.
It wasn't easy for me at first, but when I mastered visualization and shared it in my life (with my clients, and even friends and family), I saw amazing results for myself and for my clients.
That is why I recently started LivingMyDream, a new business with all kind of tools to help make visualization more accessible for people to benefit from. Everybody is entitled to the life they dream of and we can help you!
I would abso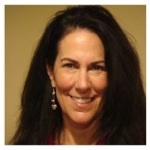 lutely suggest you making a vision board, reading books like The Success Principles by Jack Canfield, The Secret by Rhonda Byrne, and using LivingMyDream's Vision Charms to stay focused on your desired results, and sharing all of these great tools with your clients.
Read my blogs on www.livingmydream.com for many more tips. Have a positive day!
About Stacey van Gogh's LivingMyDream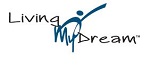 "LivingMyDream supports you on the path to living the life of your dreams! We aim to help you live your dreams in balance, and that means supporting you in all areas of your life: mind, body, soul, love and home.
Our Sterling silver Vision Charms, Vision Board Kits, and other products encourage you to visualize the desired end result in various aspects of your life. When constantly around you they are reminders for you to stay focused, positive and confident.
Whether you want to buy a new house, change your career, find your soul mate, lose weight or enjoy a special vacation, we have the Vision Charms and Vision Board kits for you to get started.
Stay in touch with LivingMyDream for helpful resources as well. Our blog and social media posts are aimed at supporting you with guidance as you take steps to achieve your goals.
At LivingMyDream, we know that all of your dreams can come true, even sooner than you think …"
10% discount
LivingMyDream have generously offered readers of this blog a 10% discount just by entering the code "jenwaller10" at the checkout.*
Visit www.livingmydream.com and remember to type in jenwaller10 at checkout to save 10% on your entire order!
.
*code is valid until December 31, 2014.
---