Over the remainder of this year I'll be recapping what's been happening here on Coaching Confidence, the coaching blog during 2014.
Today we start by looking at the posts that happened right at the start of the year.
January

Guest Posts

Most RT'd quote on our Twitter feed each week:
"Do one thing every day that scares you."

(Eleanor Roosevelt)
"If you really want to do something, you'll find a way. If you don't, you'll find an excuse."

(Jim Rohn)
"If you cannot do great things, do small things in a great way."

(Napoleon Hill)
"Your present circumstances don't determine where you can go; they merely determine where you start."

(Nido Qubein)

TED Talk's
Each Tuesday we share a different TED Talk.
You'll notice that some talks will be obviously directly related to personal development and how you use coaching. On other occasions they will be talks where the topics appear more abstract, they'll be here to prompt new thoughts by coming at something from a different direction – or just because they struck me as interesting/ funny etc


Blog posts for coaches from around the web
How do posts appear on this list?
The list is created using two different sources:
Source One
Each Monday on this blogs Facebook page I usually issue the following question and invitation:
"Have you written/seen a blog post in the past week that you'd think is of interest to coaches and that you'd like to share?"
Many of the posts shared on Facebook will then appear on this list.
Source Two
I personally add posts that have attracted my eye for one reason or another. Sometimes this will be because it fits with a request from a reader about what the want to read more about. Sometimes it's a post that covers a topic I know from working with clients that coaches will find valuable and/or interesting. Then there are also the posts that just really resonate with me personally.
Whilst to some extent I'm reliant on what's written each week and what I see, I attempt to provide a mix in this list of different approaches. Some of the posts deal with logistics and answering "how to" style questions, some will be coaches sharing their own experiences and approaches and some posts will fall more in a spiritual category.
I'll guess that because of the broad spectrum of the list they'll be some posts you love and others that really don't appeal to you. My suggestion is to read the posts you're drawn towards – it's here to inform, entertain and provide value not to create lots of thought about which you do and don't like.

Posts shared on our Facebook Page:
These are a few posts that also attracted my attention from around the Internet
Bonus posts: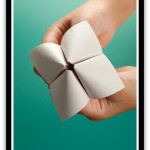 Coaching Confidence Chatterbox interview
An interview with a fellow coach where the questions are generated using the origami chatterbox/fortune teller game:
Coaching Confidence Chatterbox with Emma Fowler.
Want to make sure that you Never miss another post?