"Words are, of course, the most powerful drug used by mankind." (Rudyard Kipling)
If you have been following this blog on twitter you will have noticed a regular number of quotes tweeted throughout the day. These are quotes that often prompt a response from those reading.
It's not at all unknown for one person to contact me to share that they disagree with the words in one quote, whilst someone else will tell me that the exact same quote is positive and encouraging, maybe even offering a new useful insight.
So are you reading that and thinking that a quote like that would be one that you would or wouldn't like to use in a coaching session?
Quotes are yet another thing that can be at the coaches disposal to use during a coaching session. As with all methods that are at our disposal as coaches when and if you decide to use a quote will vary on individual circumstance. But why would you want to use quotes?
I thought I'd share some of the things I consider when using quotes and which ones to use. Quotes are not the only way of doing many of these points; it is just another approach to have added flexibility.
I may use a quote as a starting point with a client. Perhaps a way to gently test if my suspicions about a belief or perspective that is causing an obstacle for the client. Using the quote as a way to gauge their reaction and take the next step.
I may also use a quote to "pace" the clients current position before leading them into exploring new perspectives. By "pace" I mean starting with the same perspective as the client. It is quite possible that the quotes that are most appropriate in this instance are not necessarily a perspective you personally share.
I personally believe that my work is not just about what happens during our scheduled time together but also about being a catalyst and facilitating outside of that time. If I know I'm working with a client who likes to learn by researching it is possible that I will use a quote to credit an origin of an approach etc if I suspect that they may want to explore that in more depth.
It is not the only reason I may use quotes as a coach. I may want to use a quote to gently provoke and challenge. Placing a distance between the words of the quote and the person saying it in some circumstances can make it easier for the listener to hear the message or underlying question.
Some coaches also use quotes if they feel that a more direct option may damage the coaching relationship. Perhaps they are at the start of their coaching relationship and feel that the client may feel defensive if it's offered as a direct observation or question.
You can also use quotes to "borrow authority" to focus your clients attention or increase their willingness to answer a question or do an exercise. It can be used as a convincer to add extra-perceived credibility.
For example, coaching a customer-facing employee in a business you may choose to quote a specific customer. It's entirely possible that your client will be far more open to a conversation around this than if a bystander voices the same opinion.
Or maybe you know that your client admires Richard Branson and the way he does business. You may choose to introduce an exercise around adding fun into a situation with "I've heard Richard Branson say 'A business has to be involving, it has to be fun, and it has to exercise your creative instincts.'"
You may also use quotes that can inspire and motivate, grab attention or trigger new thoughts. It's not at all unknown for me to share a quote for no better reason that it's one that I think a client will like!

What about you? Do you use quotes in your coaching? If so what else would you add to this post?
About the Author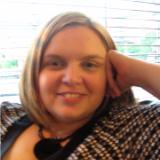 Jen Waller is on a mission to support, nurture and encourage coaching skills and talents from non-coach to coach and beyond.
She has created a free 7 day e-course about how to create your own unique coaching welcome pack that works for you and your clients. Get your copy here.