In today's guest post Coach Anja Schuetz shares some things she finds valuable: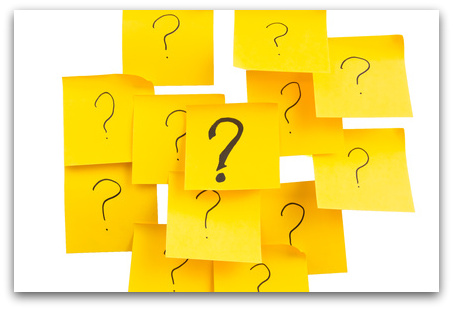 Is Your Coaching Business In A Resourceful State?
[How to run your business on a shoestring]
By Anja Schuetz

In order to be successful in life and in our business, we need to be resourceful. As coaches we know that better than anyone – after all, how often do we help our clients to get into a more "resourceful state"?
Resources are energy – the more access to resources we have, the more good things we can create in the world. And running out of resources is not pleasant… whether it's running out of battery power, out of helpful contacts, out of ideas, or out of money.
Especially when we're just starting out in our business and don't have enough income yet to hire expensive help, we need to get creative and know how to run a business on a shoestring!
Below is a list of resources I have used (or am still using) since the start of my own coaching business.
Web Stuff
I use WordPress to run my websites, which is so easy that I hardly ever have to hire a web designer for help.
I have a Facebook page as well as a few Facebook groups, which allow me to engage with my followers for free.
I use Mailchimp, another free and easy tool that gives me a "High five!" every time I send a newsletter. It also has an iPhone app, which helps me to check my stats on the go and even subscribe people who I meet in person to my list (only if they ask for it, of course!).
Images For Blog
Freepik.com is a great resource for free images, which I only recently found.
I like creating images myself, and I use Picmonkey in order to prettify them or put layers or text on them. It even has a template for Facebook header covers – no more trial and error there! Amazingly – Picmonkey is free!
Another great tool is Phoster ($1,99) an app that lets you do the same thing on your phone. Both are great tools to create shareable images with quotes for Facebook, Pinterest or any social media.
Video & Video Interviews
I used to a Flipcam to record videos, but noticed that my iPhone totally does the trick, too (maybe that's why the Flipcam went out of production?). To edit the videos, I use iMovie, which came free with my Mac.
For video interviews I use Skype (free) and record them with the "Ecamm Call Recorder" ($20 Skype extension for Mac, other options for PC exist) and edit again in iMovie later.
Fiverr / Elance / Odesk
For any other small "web stuff" – whether it is fixing small things on my web site, creating intros for videos, creating nice pdf's for training material – I recommend Fiverr.com where people offer all types of services for just $5!
I have found amazing people there (also some not so amazing ones, but when that happens you only lost $5!).
For more professional help, use Elance.com or Odesk.com.
Gmail As A Back Up For Email
I use Gmail as a back up for my business email accounts, which have limited storage. Every email to my business account is forwarded to Gmail automatically where it can stay forever.
I can also respond "on behalf of" my business email address out of my Gmail account, in the cases that I can't access my business email directly.
Now that I have found a way to switch off the function that groups all emails by subject, I am liking Gmail more and more!
Oh, you want to know how to do that, too? Just go to Settings -> Conversation View OFF. Done!
People Who Are Great Resources
Facebook Tips & tricks
Amy Porterfield, who gives loads of free webinars (http://www.amyporterfield.com) and Mari Smith (http://www.marismith.com).
Creativity & Inspiration
Alexandra Franzen (www.alexandrafranzen.com) is actually a copywriter, but so much more! I often go to her site to "honestly steal" and get inspired.
Whether it is how to write a good bio for your website or a manifesto for your business, or a sales page for a new service you are offering – you will find what you're looking for on her site!
Healthy & Energy
David Wolfe – This guy knows everything about health, weight loss, anti-aging, increasing energy, and staying healthy while travelling. I'm totally hooked on this best green drink ever!
Belinda Davidson – who sends out free white light every Monday evening for any healing wish you have!
The Sanctuary Thailand (www.thesanctuarythailand.com) and The Ubud Sari Health Resort in Bali (http://www.ubudsari.com) my two favorite places in the world to recharge!
Every time I do a detox and cleansing program there, I come home with a notebook full of ideas for my business! The idea and complete curriculum for The Supergirl's Moneycure online course came to me there!
Have a resourceful day!
Anja
About Anja Schuetz
Anja Schuetz is a Personal Coach for Thirty-Something women, and a Customer Service consultant to small businesses. She currently teaches women how to become more resourceful with money in her online course The Supergirl's Moneycure (registration is still open til October 4). Follow Anja on Facebook at http://facebook.com/virtualanja