How many times have your clients shared experiences like the one Liz Scott shares in today's guest post?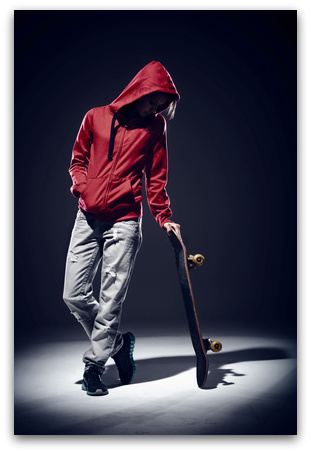 Youth of Today
By Liz Scott

What do you think of the youth of today? Are they loutish, rude thugs? After a quick search on the Internet, a quote from the Daily Mail confirmed this view: "British youths have been branded as the most unpleasant and potentially violent young people in the world." Youngsters get a bad press so it's easy to start believing these stories.
There's a man I know, called Jack, who often complains about the youth of today. He's in his 80's and talks of a time when young people were respectful and polite. Nowadays all he ever sees are children dropping litter, spitting in the street or putting their feet on the seats of the buses. He finds youngsters frightening and intimidating.
The trouble is that once we start to believe a story like this then we ignore anything that contradicts it. It means that when we look in a newspaper we tend to disregard the stories about youngsters doing good deeds; instead all we see are scary, violent youths.
The other day Jack went shopping and he had a particularly memorable experience with a youngster. He was in the local shop and was chatting to the lady on the till whilst waiting for his change. He said goodbye to her and leaving the shop he started to walk home.
Out of nowhere a young lad, in a hoodie, tapped him on the shoulder. It made Jack jump out of his skin. As the lad lent forward Jack could feel his heart pounding in his chest. The lad reached into his pocket and terrifying thoughts erupted in Jack's head; 'Was he pulling out a weapon?' 'Should he call for help?'
The teenager took out a two-pound coin and handed it to him. "Here Mister, you forgot your change," he said, and then giving him a big smile he sauntered on his way.
We are all a bit like Jack. We get stuck in a way of thinking and put the blinkers on. We are expecting the worse and are completely dumbstruck when our view of the world is challenged.
For Jack it was the young people, for you and me it is something else.
Do we really see the world as it is? It's easy to over-dramatise a story and take it out of proportion. Maybe, now and again, we should challenge our view of the world and try to see things from a different perspective.
About Liz Scott

Liz Scott is a leadership coach and trainer. She is currently working in schools helping to develop coaching cultures; coaching helps bring back fun and passion into teaching and learning. www.lizscottcoaching.com
Find Liz on Twitter at @smartcoachliz