In today's guest post Dr. Rhonda Anderson shares some of her experience and knowledge with some practical advice:
Networking on Social Media 101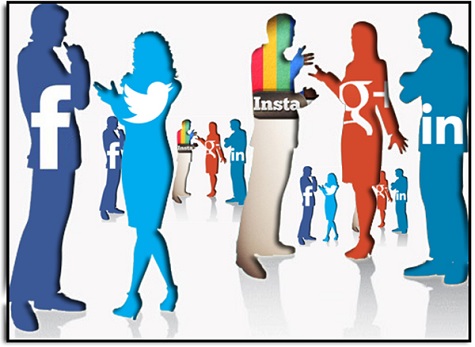 Social media has become a way of life and it impacts our personal and professional lives in a major way. There are millions of people each day sharing information about their lives, businesses, news, sports, and the list goes on. It is evident that in order for your coaching business to thrive, you must also utilize social media. If you are not using social media and you are successful as a life coach, then kudos to you. On the other hand, you are leaving a lot of money on the table by choosing not to be active on the world-wide web (www).
The one big advantage of using social media is that it is FREE! It adds tons of value to your bottom line when you market your services and products on these platforms. It is the first place people look to find you when you tell them you are in business. I am not a master at social media, but there are a few things I have learned that can help you with building your network full of potential clients to market your services to and to build a tribe who will respect you as a life coach. Below are a few tips to help you build your network without leaving your home. Especially, if at times you do not have time to do face-to-face networking. Below are a couple of things you can do to make yourself visible on social media and begin growing your network of potential customers and collaborators.
Get social! Choose social media platforms that are right for your coaching practice.
Establish yourself as a subject matter expert in your coaching niche(s).
Start and/or join groups and discussions on your social media platforms where your target audience is.
Don't be afraid to connect with people you do not know. Add them to your network and establish a relationship before selling to them. Don't be afraid to ask for a conference call or a face-to-face meeting if the person is local.
About Dr. Rhonda Anderson
Dr. Rhonda Anderson is a Life Transition Strategist and the President/CEO of A Scholars Touch, LLC. She specializes in Life, Education, and Business coaching. Dr. Rhonda serves youth (ages 12-21), adults, and entrepreneurs with obtaining success both personally and professionally. She has coached clients both nationally and internationally in group settings and individually. In addition, she is the co-founder of iNSPIRE Entrepreneurs and is the co-host of a web series called Changing Lives 365.
Web: www.ascholarstouch.com Social Media: @ascholarstouch
---