Change can be a catalyst that prompts someone to turn to a coach for support. In today's guest post coach Melani Luedtke-Taylor share some thoughts on letting go.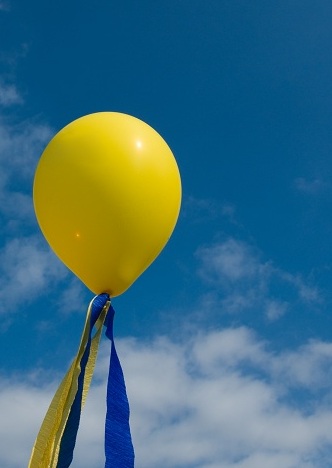 It Is What It Is: The Art of Letting Go

by Melani Luedtke-Taylor

My husband is not typically a guy who shows his emotions readily, but when I recently used the phrase "it is what it is" to describe a situation he spoke up – loud and clear. "I hate that phrase", he said. "Too often it is used by people who are too lazy to know what it is and turn it into what it should be." Unfortunately for my husband, he gets this a lot in his line of work from employees who simply do not want to tackle a difficult situation.
In some ways, I agree with him. There are people who are willing to let situations continue simply because it would be too much effort to work towards a solution. I work on membership for a national nonprofit organization and am always surprised with how many people do not belong or support causes for a myriad of reasons, most often because they feel that they do not have time to devote.
However, I use the phrase "it is what it is" a very different way than my husband's employees. I use it to verbalize my understanding that I cannot change the situation therefore, letting it go and dealing with whatever comes my way.
For example, I cannot change someone else's behavior. I can voice my displeasure with their choice, but I cannot dictate the action that they will take. Acts of God are the same way. So when my flight is delayed for an hour when a storm blows through, "it is what it is". When I miss my connecting flight because we took off late due to a storm, "it is what it is". No amount of worrying, yelling or planning would have changed the situation. I have to accept the situation and do my best with it.
Don't get me wrong. There are plenty of situations that appear as if they can't be changed. World hunger to me is a colossal problem that makes me so overwhelmed but it isn't an "it is what it is" situation. I may not be able to solve world hunger by myself with my limited resources, but I can certainly do something about it; donate to the local food bank, volunteer at a soup kitchen, bring meals to the elderly, or countless other ways. My actions may not solve world hunger, but they certainly work towards alleviating the symptoms of it.
It is important to know what can and cannot by changed. Being able to let go of unchangeable situations helps maintain a calm core which improves your health. Changing what can be changed helps increase your level of happiness by giving more purpose to your life. If you need help with either, or simply help with knowing the difference, contact a coach. We are here to help you live more successfully.
About the Author/Further Resources
Melani is an accomplished marketing professional with over 16 years at a Fortune 100 company and has served on multiple non profit boards. She is certified in coaching through the Coaching Academy of North America (CANA) in Marketing, Non Profit Board, Resolution Success, Infertility and Life Coaching. She values education and is constantly working on updating her skills to ensure the most success for her clients.
She is married with a twelve year old daughter.
www.lifecyclescoaching.com
Yellow balloon image © Yanc | Stock Free Images & Dreamstime Stock Photos
---