In today's guest post, Ben Morton shares his experience and knowledge in a post that provides an answer to one of the "how to" questions that so many coaches have when they start their coaching business.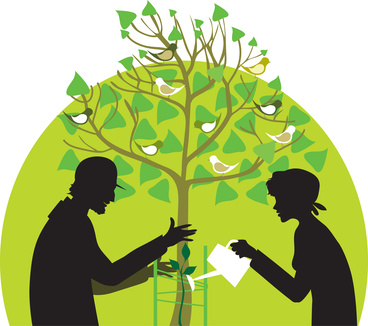 Growing your client list
By Ben Morton

If you are thinking about starting your own coaching practice there are two routes you can take. Both have their merits and both have some 'big names' in coaching purporting their benefits. Having recently stepped out of the corporate world to do just this, I have tried both and ended up coming full circle back to my original plan.
So what are the two routes?
Route 1 is to focus on getting clients whereas route 2 is about focusing on being a great coach.
But surely you can and should do both I hear you say! Well, yes you can but at the same time – no, you can't. Or at least, I don't believe you can do both well enough to really enable your coaching business to take off.
To be a successful coach you need to have clients. The natural extension of this thought process is to focus on how to get coaching clients, which is exactly what I spent some time trying to do.
There is a lot of advice out there that supports this approach and goes even further by saying that you shouldn't give away your time for free. The reasons being that your time is both precious and valuable, by giving it away you are somehow devaluing your own worth.
That may all be true but the net result of focusing on getting clients is that you will not be spending time doing the thing that you love and are good at – coaching.
Now, considering the fact that coaching is an inherently personal intervention where success is largely based upon open, honest and often deeply personal conversations. Do we really believe that we will get clients through traditional marketing activity? It doesn't mater how many adverts, tweets, LinkedIn and Facebook posts we make, people will not engage us based on this alone.
Another pitfall of focusing on getting clients is that when we meet a prospect we naturally shift into 'sell' mode. As we go on looking for clients we place more and more pressure on our selves and subconsciously start to project a sense of desperation. There is nothing more un-attractive to a potential client than an overly 'salesey' and desperate coach.
So you can see that by focusing on getting clients we can actually end up sabotaging our own chances of success. And what's more, our energy will slowly ebb away because we're not doing what we love – helping others to develop and succeed.
What drives people to work with a new coach? Referrals, recommendations and social proof. None of which you will ever get if you aren't actually coaching somebody. And it only needs to be somebody, anybody. One client is all you need because then you are into the land of referrals, which is where new clients live.
So route two is about focusing on being a great coach. Route two is about the virtuous circle, and this is how it can work…
You focus your efforts and energy on being a great coach, being the best coach you can be and being of service to people. You do what you love, do what gives you energy and do what makes you feel valuable. You focus on helping people solve their problems, helping future clients and in doing so you subconsciously project energy, confidence and enthusiasm – characteristics that are inherently attractive to potential clients.
It may be that when starting out you coach people for free, you offer them the first session free or you give them the option of paying you what they feel the session was worth.
This approach does two things. Firstly, it provides you with a happy client who will be willing to provide you with referrals. Secondly and most importantly, providing you have set the relationship up with well defined boundaries initially, it removes the difficult decision of them deciding whether to work with you or not. How? Because you are replacing the decision with a far, far less painful one of deciding whether or not to continue working with you. Research from neuroeconmics and neuromarketing has found that buying something can cause the pain centre in our brains to light up. It is therefore much easier for someone to buy when they have experienced the value of your coaching service as opposed to 'buying blind'.
So those are two routes you can choose between. You can sit in your office developing a marketing plan, updating your LinkedIn profile and tweeting until the cows come home or you can get out there and do what you love.
I've tried both and I'm pretty clear which has had the biggest impact for me.
Coach
Obsessively
And
Clients
Happen
About the Author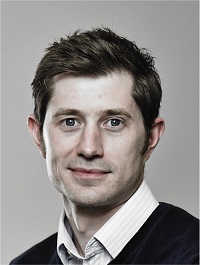 Ben Morton is a Leadership Consultant at TwentyOne Leadership and a Chartered Member of the CIPD with approaching two decades experience in leadership and management. His work as a coach and trainer focuses on three key areas; helping clients to develop the leadership capability across all levels of the organisation, creating and delivering programmes to support key talent and helping to build highly effective, high performing teams.
You can find out more about Ben's work via his blog, Leadership and Learning, or via his LinkedIn profile.
---