In this week's guest post Beth Burgess shares a study from the 1960′s and how it links to coaching.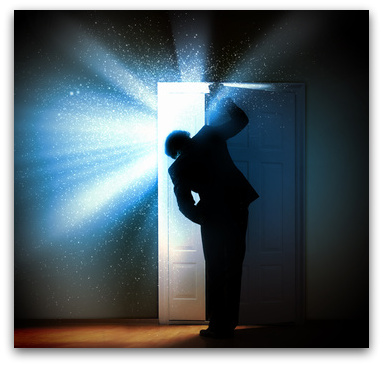 Using The Pygmalion Effect in Coaching
By Beth Burgess

As coaches, we often work on the limiting beliefs of our clients; but we should be just as concerned about how much we believe in our clients and their potential, and how we demonstrate that.
We know that what people believe about themselves has a massive impact on what they are capable of. But often clients come to us because they don't necessarily believe in themselves. Our clients have frequently been struggling to reach a goal or take action because of their limiting beliefs.
How vitally important it is, then, that we impart to our clients the belief they may lack. If we hold limiting beliefs about our clients, we will not be able to help them get to where they want to go.
Belief in the realisation of our goals motivates us to keep pursuing them and overcoming the obstacles. The same goes for how we motivate our clients. You can not push someone to achieve if you don't really believe they have a chance.
In fact, the belief of the coach in the potential of the client is a fundamental factor in their success, much more so than what their current abilities may be.
A 1964 study by Robert Rosenthal gave us the term The Pygmalion Effect, a phenomenon in which people perform better if others believe in them and expect them to excel.
In an experiment, school children were given an IQ test, with Rosenthal telling the teachers it was a special test from Harvard University that would predict which students would be 'academic bloomers'. Rosenthal picked out a few random children and told teachers that these students were more gifted than the others, ostensibly based on the test results.
Over the next two years, the children who had been identified as gifted had gained more IQ points in comparison to the kids who had not been picked out as 'special'. The only defining factor in which of the kids achieved was the teachers' belief in these being academically gifted students.
Rosenthal found that teachers who believed in their students tended to be warmer, more nurturing, gave more detailed feedback and 'pushed' their learners more.
All good coaches know the importance of building a nurturing relationship, good feedback, encouragement and accountability. As long as a strong and genuine belief in the client underpins that, then you are setting your client up for success.
And remember to make it known to your clients that you believe in them, too. Anyone who has ever heard the heartfelt words "I believe in you" can tell you the massive boost in confidence and self esteem that it gives them. Just knowing that another person believes you can succeed can be a very powerful experience.
"If we treat people as they are, we make them worse. If we treat people as they ought to be, we help them become what they are capable of becoming." – Johann Wolfgang von Goethe
About the Author

Beth Burgess is the founder of Smyls a solution-focused service which she set up to help people to overcome obstacles in their lives and create a fulfilling future.
Using a mixture of Coaching, NLP, Hypnotherapy and Dialectical Behaviour Therapy, Beth specialises in working with addiction, anxiety disorders, eating disorders and other mental health problems. In addition to her work with individuals, she also runs anti-stress workshops.
Beth is the author of two books on addiction recovery; The Recovery Formula: An Addict's Guide to Getting Clean & Sober Forever (2012)
and The Happy Addict (due to be published in July 2013)
.
She has also published a mini e-book, What is Self Esteem? How to Build your Self-Esteem and Feel Happy Now
.
Beth lives in North London and coaches clients from all over the world. Her other projects include writing articles for The Huffington Post and promoting the message of recovery wherever she can.
For more about Beth, visit http://www.bethburgess.co.uk