---
---
In last week's coaching post I asked "Do you use quotes in your coaching?" In that post I talked about why you may want to use a quote in a coaching session.
I was then asked a great question on twitter about if I had any tips about how to remember quotes. Many potential answers sprang to mind, all longer than the 140 characters I can use in a tweet so today's coaching post was born. Feel free to add your own method and thoughts at the end of today's post.
I will share some ways that I personally have used to remember quotes as well as offering some thoughts around this in general. As you read this, I invite you to notice which ones are most appealing to you.
Firstly, don't presume that you have to remember them word for word to be able to use a quote. I know that may seem an odd place to start in a post about remembering quotes but I think it's worth pointing out. There are several situations that can let you refer to a written form of the quote.
This may be down to the situation that you are coaching around. I used the example last week of coaching a customer-facing employee in a business where you may choose to quote a specific customer – is that a quote you wrote down at the time of observation, or is it a quote that you have taken from a written piece of feedback etc?
Can you incorporate reading a quote directly? Either from notes you use/take during a session or other methods.
For example, if you coach via the phone, can you pin some quotes within sight to glance at when needed? If you have written the quote down/it's in a book, could you just reach out from where you are working and grab that so you can read out the quote?
Be prepared. Perhaps your client sent you a completed pre-session preparation/ exercise of some form in advance and a particular quote sprang to mind as you read it. What's stopping you from having that quote to hand to use in case it's still relevant when you talk to that client?
Last week I also spoke about using quotes to "borrow authority" to focus your clients attention or increase their willingness to answer a question or do an exercise. It can be used as a convincer to add extra-perceived credibility. If this is an exercise that requires you to print materials, could you add the quote onto the page in advance?
Make use of the strategies you already use when you coach – if you make a point of using the precise language and phrasing that a client uses, how do you do that? How can you use that same approach to use the same precise language and phrasing in a particular quote?
How much attention to quotes are you paying? It's a lot easier to recognise that you are using quotes if you have acknowledged that they are quotes in the first place.

It's also easier to remember to use "a quote" if you have mentally thought of that phrase/saying etc as a quote.
Over the years I have used various methods that have led to me memorising quotes. Some of these methods have been a conscious attempt to easily recall a quote. On other occasions it's just been a by-product of another event/activity.
Some of the most popular tweets that get shared from this blogs twitter feed come from song lyrics, films and TV. Consider the quotes you already have in your memory.
When I was still in education, one of the ways I revised for my history exams was to learn various quotes to back up various historical perspectives of events. I had turned this into a game – I wrote each quote on it's own card, the quote on one side and a brief description on the other. I could then use those as a memory aid and just play, often involving repeating what was on the card.
On other occasions I'd use them to play and draw "Pictionary" style representations of the quote that stuck in my memory (often because they just looked ridiculous, after all I was studying history not art

)
I also remember learning one set of quotes stood in a different location in the room – so when I came to recall the quote I imagined standing in the location that I'd connected to that phrase. I was even known at one stage to replace the lyrics of songs with the quotes instead.
I've also found that I've learnt quotes purely because I've heard or seen something over and over again – maybe because it's stuck to the wall in a prominent place. Perhaps I've heard someone else say it many, many, times over.
My suggestion would be if you decide to actively memorise quotes to use a method that appeals to you and is fun and easy for you.
What other methods would you add to these suggestions? Has something popped into your mind as you read this that you want to go and play with?
About the Author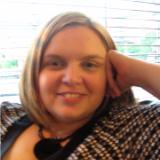 Jen Waller is on a mission to support, nurture and encourage coaching skills and talents from non-coach to coach and beyond.
She has created a free 7 day e-course about how to create your own unique coaching welcome pack that works for you and your clients. Get your copy here.
---
---
---
---
---
---
Next Page »