In this week's guest post experienced coach Frederique Murphy shares:
5 Questions To Ask When Silence Sets In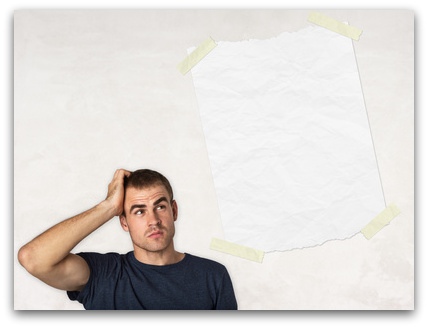 Here you are: ready, as your session with your next client is coming up and as per your usual process after having established rapport, you jump in and ask: So, what would you like to focus on today? or something similar, a question that helps you kick-start the session and get your client talking about what they would like to be focusing on today. And, then, the silence sets in…
Depending on your experience, this is a scenario that may either be familiar or odd to you, and over the years of coaching, while I agree that it might sound odd, it does in fact happen; particularly when your client has invested in one of your multisession coaching packages and you coach them on a regular basis. There will be times when they show up and it'd seem that they have nothing.
Here are 5 suggested questions to use when your client comes up with 'nothing' at the start of a session, so that you, when it happens, will be ready and able to serve them as you lead the session:
What is the greatest thing that has happened to you this week in your life/career?
+
What can you do today and onwards to ensure that this thing happens again?
What is preventing you from having already achieved X [insert client's top goal]?
If X [insert client top's block, e. money, time, age, qualifications…] was not a hindrance for you, what would you do?
What would you change if you had a magic wand?
Visualise… it is 12/24/36 months ahead and everything is perfect: you've achieved all of your goals!!! What do you see, hear, feel, taste and smell?
+
[Extract achievements and ask] How have you achieved it?
Any of these – and do trust that you, as the coach, will know which one to go for, will help you coach your client – even when they say 'nothing' at the start of the session, so that you can serve your client and continue delivering benefits to guide them forward in their life, career or business.
Do you already have your own set of questions to use when your client comes up with 'nothing' during a session? Which questions do you find work best for you? I'd love for you to share; this will be helpful for the other coaches. Comment below!
About Frederique Murphy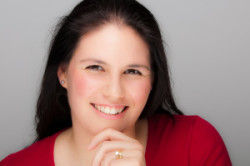 It's hard to thrive as an organisation when your employees' mindset is letting you all down. Mindset is what sets your organisation apart – it is THE factor in determining your success. Frederique Murphy provides individuals, corporate executives, and entrepreneurs with a wealth of mountain moving mindset resources to help them become the true leaders of their life, career and business. She is a mindset strategist who specialises in Inspirational Leadership. By equipping you with inspiration and scientifically-based strategies, she instils beliefs, attitudes and behaviours to create lasting change. With over 15 years of experience in corporate change and expertise in positive psychology, neuroscience and behaviour change, she helps your organisation reap the benefits of tapping into the power of the mind. For more information on Frederique's transformational range, visit FrederiqueMurphy.com, join the free M3 Power Community, and start climbing now!
Connect with Frederique on Social Media
Twitter: https://twitter.com/IrishSmiley
LinkedIn:  http://www.linkedin.com/in/frederiquemurphy
Facebook: https://www.facebook.com/FrederiqueMurphyM3
Google+: https://www.google.com/+FrederiqueMurphy
Pinterest: http://pinterest.com/irishsmiley/
---