In today's guest post Beth Burgess shares her experience, knowledge and thoughts about: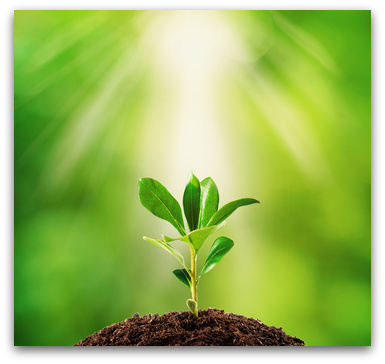 How to Help your Coaching Clients Bloom
by Beth Burgess

Coaches often talk of helping clients grow, without realising just how appropriate the gardening metaphor might be. People are like flowers: in order to bloom with their own individual beauty, they need a set of fundamental resources to be provided before they can flourish.
Clients may approach a coach as a mere seedling, or a saplings that need a bit of trellis to support their growth towards the sun. But for them to grow, they need the right conditions, and a coach must provide certain elements that nourish and sustain them.
Soil: Nothing can be achieved without providing the foundations of a successful coaching partnership, and this includes the coach being well-trained and practised and holding an attitude that serves the client and engenders trust, respect and success.
When coaching, I take on an attitude of Unconditional Positive Regard, which means the client has permission to feel anything they might feel, to say anything they wish to express, and the right to have their perspective acknowledged and held as valid. And nothing they can say or do will make me judge them or want to help them less. According to Humanistic Psychologist Carl Rogers, this practice helps to form the basis of a client's self-actualisation.
Space: Like most flowers, which will not grow where there is too much competition, clients need a space devoted to them in order to get the best out of their coaching experience. A coach must ensure that a client feels held and supported, by providing them with their full attention. It is vital that coaches empty their mind of their own 'stuff' and stay present with the client in their own special space.
In practical terms, this extends to being punctual, maintaining confidentiality and respecting the client's session time.
Light: As essential as light is to a flower, enlightenment around issues can be achieved by means of appropriately-applied coaching techniques. Many client epiphanies come from a well-placed remark, challenge or question.
Coaches should keep their skills updated so that they can help their clients to see the light when they are stuck in darkness, unable to see the way forward.
Water: After a client has had their lightbulb moment, translating this into progress means 'watering' them regularly with doses of encouragement. I like to cheerlead my clients and fortify their self-esteem at its roots by championing their strengths and acknowledging their progress.
Fertiliser: As coaches, we can ensure our clients' "aha moments" are not wasted by supporting their initial ideas with a solid structure and breaking their goals down into realistic, achievable steps and targets. Although success can potentially be achieved without enriching the foundations in this way, growth is much quicker when the seeds of progress are given a boost.
Weeding: Very few clients approach us without a few weeds which trap their roots and hinder their growth. Obstacles, skills gaps, past issues and limiting beliefs are all things which need to be dug up or weeded out before our clients can be free to achieve success.
Coaches should check that none of their own 'weeds' limits the client, such as judgementalness, negative language, giving unwanted advice or not listening.
Tending: Checking at regular intervals that a client is on track to reach their goal, and has everything they need, will further support their healthy growth and chances of success.
Maintenance: Getting a client to acknowledge and use their strengths can help to ensure that no future weeds gather over their paths, or show them that they have enough resources to keep them at bay.
About Beth Burgess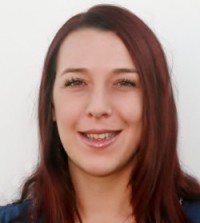 Beth Burgess is the founder of Smyls a solution-focused service which she set up to help people to overcome obstacles in their lives and create a fulfilling future.
Using a mixture of Coaching, NLP, Hypnotherapy and Dialectical Behaviour Therapy, Beth specialises in working with addiction, anxiety disorders, eating disorders and other mental health problems.
In addition to her work with individuals, she also runs bespoke workshops for employee training and wellbeing, which cover topics such as Stress, Assertiveness, Self-Esteem and Working Successfully with Others.
Beth is the author of two books on addiction recovery; The Recovery Formula: An Addict's Guide to Getting Clean & Sober Forever and The Happy Addict. She has also published a mini e-book, What is Self Esteem? How to Build your Self-Esteem and Feel Happy Now.
Beth lives in North London and coaches clients from all over the world. Her other projects include writing articles for The Huffington Post and speaking about her experience of addiction recovery.
For more about Beth, visit http://www.bethburgess.co.uk