In today's guest post coach Jeannette Attryde shares an insight about coaching.
Coaching "By the Book"?
So much has been written about coaching. In fact, I did a search on Amazon.co.uk for books on coaching and it returned 43,367 results. If you narrow the search to just paperback books (to remove the duplication of multiple versions in hardback and Kindle) it still gives 26,786 results. So when you start coaching and you want to try and make sure you are doing it "by the book", which book should you be doing it by?
I have a huge hang up about making sure I do things "right". So when I first decided to start up my coaching business I felt I needed to know what the "right" way of coaching was. The fact that I had been successfully coaching people for over 20 years, with over 18 years of that having coaching as part of my job description too, almost fell by the wayside. In my head, there was some definition, or some model, out there which was "the" way to coach somebody and to be a "proper" coach I needed to learn and practice this way.
Having already read widely on the subject of coaching I already knew that there were multiple models out there but my obsession with "right" meant I was still looking for validation of a specific path to being a "proper" coach. My next decision was to look for an accredited coaching course because if it's accredited it must be "right", right?
It was on that course that the scales fell from my eyes. In essence, the only "right" is what works for the person you are coaching. The "right" I had been searching for was the wrong one. I had been looking for a process, a tool or methodology. What I needed to be looking for was an understanding.
The understanding and recognition of when the person you are coaching needs to be challenged, or reassured, or probed, or encouraged to reflect. Everything about coaching is about the person you are coaching and the outcomes they are looking for. How you achieve that will be different for each person because each person is different. Not only is each person you coach different but the relationship, the dynamic, between you and the person you are coaching will be different to the relationship between them and a different coach. Even if the same tools and techniques are used, you each bring something unique to the conversation and you will have a unique way of reaching the desired outcome.
Once I surrendered myself to this truth, I felt authentic again in my coaching. The coaching I had done throughout my career before starting my business, had been organic. It had been about me trying to find the best way possible to help a person achieve a goal. And at its heart that is what my coaching will always be. So whilst I will continue to read widely on the subject I have decided that the "right" way won't be in any of the books I read, it will be a book I write with every coaching session I hold and every outcome my clients achieve.
About Jeannette Attryde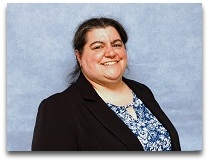 Jeannette Attryde runs Different Perspectives, Coaching and Consultancy. She has over 18 years' experience in leading and managing teams of varying sizes in a range of organisations including Blue Chip Financial Services companies. She specialising in Leadership and Management coaching, helping people to unlock their leadership potential. With her help, clients identify and implement action plans to overcome their challenges and be a more effective leader of a motivated, high performing team. Sessions are conducted face to face, by phone/Skype or online messenger.
Jeannette loves connecting with people and can be reached in the various ways below
Website – www.different-perspectives.co.uk
Twitter – @DP_Jeannette
Facebook – www.facebook.com/differentperspectivesuk
LinkedIn – www.linkedin.com/company/different-perspectives
---