Let me answer a few common questions below and if you're interested contact me using the form below and I can expand further.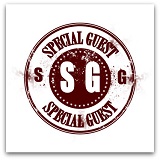 What can the content of a guest post be about?
The actual content is decided upon by the guest poster BUT it must be something that will be of interest to the blogs readers – other coaches who can come from a wide range of different areas of coaching specialisation and niches.
Whilst it's not an exhaustive list many posts fall under the broad categories of:
personal experience with coaching/ having a coaching business,
sharing different aspects of coaching knowledge/approaches,
topics around establishing/ running a coaching practice/business
I do have a list of questions that I'm happy to share with guest posters to help spark inspiration and I'm happy to discuss specifics with guest posters.
Who can be a guest poster?
Generally guest posters are either coaches themselves or work with coaches – this means that they have an understanding of what content will interest coaches.
While some of the fantastic guest posters since 2010 have decades of coaching experience we have also had some who are just establishing their coaching practice – so do not rule yourself from being a guest poster because you don't think you have enough experience. As far as I'm concerned it's that mix of perspectives that makes the Friday guest posts what they are.
Bio's/ Links
At the end of each guest post there is an "About the author" heading, this is where we put your bio. It's there to give the reader the opportunity to find out more about the guest poster and their background.
I also like it to include ways (i.e. a link(s)) so that anyone who wants to find out more about your work etc can easily connect with you and your work.
What are guest posters actually committing to?
Providing a guest post via email by the date agreed
Providing a bio to be included on your guest post, again by the date agreed.
That's it – if you are on twitter and you let me know your username then I can include that in any promo about your post.
Interested in being a guest poster?
If the above fits with what you're thinking then I invite you to fill in your details on the form below so we can look at making this happen.
Please complete the following and click submit