In today's guest post coach Charlotta Hughes shares some of her new book about confidence and includes a special offer for this blogs readers:
Get Your Clients Bursting with Confidence in 2018
And enjoy your coaching success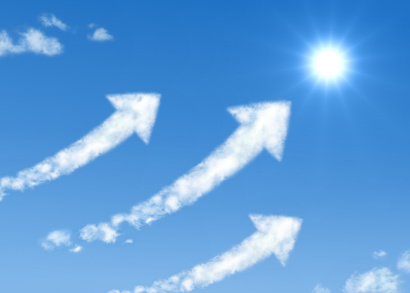 Do you come across clients who are holding themselves back because of a poor confidence? Do you find some don't pursue their goals or achieve all they could because their insecurities hold them back? Perhaps it's getting in the way of the effectiveness of the coaching, not allowing them to fully experience the benefits?
These situations are of course hard for the clients, but you may agree that it can cause you as their coach some frustrations too. Whether it's simply getting in the way of you doing your best work, or more fundamentally shakes up your own confidence as a knock on effect of the clients not achieving, it's not a great case scenario either way.
Especially as we know coaching can be such an effective tool to help people increase their confidence.
The question with some clients is simply how.
If you recognise this scenario, you'll be happy to hear that not only are there ways in which you can more systematically work with clients to help them grow their confidence, but there's a great opportunity coming up offering you a way to get from frustration to liberation and client success.
Because later this month the book What's Your Excuse for not Being More Confident is coming out.
The book explores all of the explanations people give for holding themselves back – essentially outlining the excuses people give themselves for justifying their poor confidence with tips and techniques on how to overcome them.
Thinking of their personal explanations in terms of excuses might be new as, with an emotion like confidence, the excuses will feel like real, justifiable reasons. Clients may even identify with their poor confidence. Of course, this is also why it can be challenging for you as their coach to help a client see past their reasons and truly believe that they have an option to feel better about themselves.
The book gives you the tool to help your clients see that, however justified they feel they are, when they acknowledge that these 'reasons' are in fact functioning as excuses they give themselves the opportunity to tackle them so that they can increase their confidence and achieve so much more. This is not about belittling how they feel but instead about liberating themselves from their limiting beliefs. And, in turn, you will enjoy your clients' progress on a whole new level!
Do you like the sound of an effective and easy to follow structure to use in sessions and share with clients? Then go ahead and grab the pre-publication opportunity exclusively for readers of the Coaching Confidence blog – email before the 20th February to get the special discounted prices £6.99 for one or £6.50 for 5 or more (usual price £7.99) plus P&P of £1.99 for one (P&P for bulk orders depends on size). Simply state CC Offer in the subject bar.
For you to get a feel for the book, here is the sample chapter I was born negative from the Mind section of the book:
I don't like change
Does change feel uncomfortable and make you anxious? Perhaps you find the unknown difficult or scary because it's unpredictable?
Is a feeling of being in control important to you? Do you need to know what's coming next?
In fact fear of change and fear of losing control are two sides of the same coin.
The truth is that life is unpredictable and by trying to control things you can easily end up increasing rather than decreasing your anxiety levels. This happens when you are trying to remain within your comfort zone because, though the comfort zone can be helpful and feel safe, when it keeps you stuck it's in fact very far from comfortable or helpful.
Therefore, your comfort zone is currently supporting your lack of confidence and in order to grow and develop your confidence, you need to push the boundaries of that zone.
Yet, do you find yourself resisting? Are you now thinking of a hundred reasons why you shouldn't change, why any attempts to change would fail or why making the change is too overwhelming or difficult?
Perhaps you talk about the change, think about it regularly and dwell on the reasons why you need the change but can't progress towards it? I bet that feels pretty frustrating!
If you think about it, your attempts to stay in control and within your comfort zone aren't helping, and you're actually getting in your own way, denying yourself the chance of more happiness in life.
Below is a list of ways in which you can help introduce change into your life and find the courage to step outside your comfort zone:
Pushing the boundaries of your comfort zone
Be honest – You might be living healthily and in accordance with your values in many ways, but chances are, deep down, you know that there are some things you should change, things which are adversely affecting your confidence levels. Be honest with yourself and allow yourself to acknowledge what these things are.
Focus your efforts – Zero in on the behaviour that you would like to change. For example, if you're stuck and tend to say no to new experiences because you're worried you won't be good enough, then make it part of your daily routine to list experiences you'd like to try, look out for opportunities coming your way and say yes more often. Being specific and deliberately focusing on saying yes is a lot more enabling than just deciding to try new things. Which new behaviours will benefit your confidence levels and how will you start to practise these? The
Incentivise yourself – Make a list of all the good reasons to break an unhelpful habit and use this to incentivise yourself whenever you feel scared, insecure or like giving up. For instance, a better social life or greater achievements at work, which your current tendency to say no might be preventing. These would be real and very attractive benefits to feed your confidence – great incentives! What are your strongest and most compelling incentives?
Do something! – Set yourself up for success by taking immediate action. However small the first step, do it, and you'll find it leads to further actions as you build up momentum and your confidence grows.
Congratulate yourself – Take every opportunity to look out for nice and good things you are doing and make a point of acknowledging them. Say to yourself, 'What a kind thing to say' (rather than 'ah, that was nothing'), 'Didn't I do well not giving up in those circumstances' (rather than 'how rubbish was I at that'), or 'I managed to fit in 30 minutes on the treadmill' (rather than 'I'm so rubbish, I should have done a 1 hour workout').
Enlist backup – Tell someone you trust what it is you intend to achieve. Not only can they help you recognise when you're slipping, but you're also much less likely to slip in the first place as you might lose face if you fail! Accountability can be key to staying on track or to recognising when you are straying from the path to success. Don't allow a fear of failure to prevent you from sharing your intentions! To whom will you tell your plans and intentions?
Record your achievements – Keep careful notes of your progress and achievements and the benefits you are experiencing. Progress is a very effective incentive to keep going. Read more about keeping a success diary in "No one appreciates me".
Persevere – If you slip up, perhaps because you feel overly nervous, you're too hard on yourself or you let your insecurities stop you from doing something, don't be tempted to throw in the towel. Just get back on track and keep going. Failure is only a reality when you stop trying. See also "I'm an underachiever" for more on how to handle slips.
To go ahead and grab this opportunity – simply email with CC Offer in the subject bar and remember to do so before the 20th February when the book is published.
About Charlotta Hughes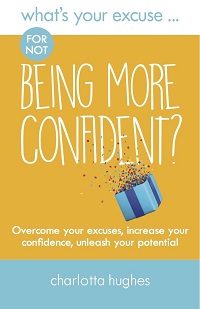 Charlotta has over 17 years experience within personal development and has run her coaching practice, Be Me Life Coaching since 2007. She specialises in confidence, career and leadership coaching as well as coach mentoring for life and business coaches. In 2013 she won UK Life Coach of the Year in the UK and her first book What's Your Excuse for Not Being More Confident? was released in 2017. She offers a free, no obligation consultation and can be contacted via email:  or mobile: 07720839773.