Guest posters for 2018 wanted!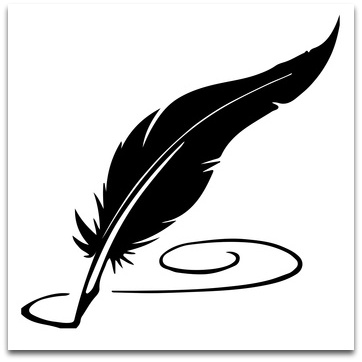 Is your skill with a quill undeniable?¹

So as December appears to be wizzing by I wanted to make a public invite for anyone who is interested in writing a guest post in 2018.

What's involved?
It's quite simple really – providing a guest post (with a bio) that you think will be of interest to other coaches 9 days before the Friday it's due to be published.

Do guest posters have to be coaches?
Usually guest posters are either coaches themselves, trainee coaches or use coaching in a different job title alternatively you may work directly with coaches. This means that the content of guest posts is written with an understanding of this blogs readers – coaches.

What topic does the post have to be about?
The main guidance I usually give is what would you most like to share with an audience of coaches? I can provide a list of questions (well I am a coach we like questions ;)) to spark inspiration if needed. So if you don't yet know what you want to write about but this interests you do still get in touch below.

Do you need to have a blog?
It's not necessary, some guest posters love regularly writing and have their own blog others just like to occasionally write or are just trying this out to see if they want to do more. All are welcome.

Can your guest post be published on a specific Friday?
Publishing dates are scheduled on a first requested basis so providing it's still available yes.

Interested? Complete your details below to get started scheduling in your guest post.

Please complete the following and click submit

¹Apologies to Lin-Manuel Miranda's "Hamilton The musical" for slightly misquoting the lyrics!
---