This is the second of two coaching posts with some pointers if you get "stuck" motivating a client.
Last week's coaching post "Coaching and motivating clients, part one" talked about who was asking about motivation, asked what motivation means and assisting your client to tap into their natural desire.
Notice the impact of your words
Often as a coach, when the question of motivation comes up, you are looking for your client to take some action. Aid that physical movement by adding a sense of "movement" and momentum in the language you use in your conversation and questions.
My high school English teacher would no doubt shake his head in despair at the following but this is not a post designed to give linguistic labels and detailed explanations.
This section is not only here to get you to move once, it's here to get you moving.
Adding "ing" to a word often gives a greater sense of movement and momentum so can assist your client to find answers and actions that will help them to turn that momentum into reality.
For example, you can get different answers and responses to using the word "motivated" compared to "motivating."
Commitment and accountability
Inviting your client to make a commitment and the accountability that this brings can make it much easier for a client to complete a task. You may even argue that it can make it less easy for them to put it off until tomorrow and it never getting done.
Sure, depending on your client, they may still put it off to the last minute and only do it in the immediate hours before your next session but that is still likely to be more than they had done before.
Personally I like to invite clients to agree a specific time and drop me an email between sessions to confirm that they have taken that action. It has been known for specific clients to request that if I don't hear from them to chase them up with my own email.
I'm aware that not every coach will be willing to offer that as an option. This works for me because of the way I structure my coaching practice as I have built in priority email contact for clients in my coaching packages.
I'm also comfortable providing that accountability as I always phrase it as an invitation, giving the option for the client to decline. This means that the extra accountability is the clients by their own choice.
Just do it
Sometimes, some clients will get so caught up in wanting to explore the why and thinking there is something deeply wrong with them. In reality all that has happened is that they haven't made taking that action a priority. They have done something else in the time that they could have done this action.
Now there may, or may not, have been good reason to have prioritised something else instead. Regardless of the "cause" the reality is still the same the action/task is still to be completed.
Question for the coach: What would have to happen to make completing this a priority for this client?
Sometimes a really effective strategy can be to get the client to complete a task right then and there. This will obviously depend upon the client, the situation and what they wanted to get from the session.
For example, if they wanted to get motivation to make an appointment they had been putting off, invite them to make the call during the session.
You may not think of this as "traditional" coaching but it moves the client forward quickly and your client will not be concerned that you assisted them using something that isn't likely to be in "coaching 101".
Homework
This doesn't mean overwhelm them with action steps as this can lead to them stopping again. It does mean that you can use "homework" to assist your client to get momentum going by taking the next step once they have started.
Some clients will find taking a huge leap easier than just a small step so consider this when choosing/discussing homework, if any, for your client.
Questions to consider: "What is a really easy next step to take?"
"What would be a fun next step to take?"
Challenge your client
If you have a client who has committed to take action, you've done everything you can think of to facilitate that and yet they repeatedly have not taken that action, there is probably something else going on. Don't be afraid to share what you have observed.
Your role is there to assist them to get value from your work together however it's a two way relationship, they can't just be passive. For some clients, in some instances, challenging your client can provide the avenue that your client needs to share what is going on for them.
Sometimes it can reveal an obstacle that for some reason your client hasn't shared with you.
On other occasions (usually in situations when they are not paying for the coaching themselves) they may not see the value of coaching. For example, in a business when they have been told they "have" to attend your coaching session. This can give you the opportunity to have a conversation about the value they want to get and explore how you can go about providing that.
Note:
I'm also going to mention at this stage that I personally believe that not every single client is going to be a perfect fit for every single coach – and vica-versa. Also sometimes coaching may not be the ideal solution for a particular client at a particular time.
If you and your client decide that you've gone as far as you can with your coaching together that does not automatically mean that you are a terrible coach and should beat yourself up about it. Just like I'd say that there it does not mean that there is anything "wrong" with your client.  I suggest you learn what you can from working together and then move on.
These are just some of the things you could do and consider – what else would you add?
About the Author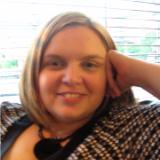 Jen Waller is on a mission to support, nurture and encourage coaching skills and talents from non-coach to coach and beyond.
She has created a free 7 day e-course about how to create your own unique coaching welcome pack that works for you and your clients. Get your copy here.
---