In today's guest post Max DuBowy looks at:
How to Get Clients Knocking on Your Coaching Practice Door.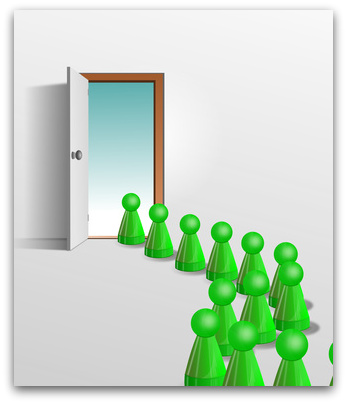 You're an amazing coach and you know it. You've got the skill set to do your job effectively and provide the utmost value to transform your client's lives. Yet, why is no one knocking on your door to sign up for your coaching services?
The answer is simple: You're not promoting yourself.
I've got some pathetic news for you. 80% of coaches are unable to support themselves solely through their coaching practice. That means only 20% of coaches make a living doing what they love and what they're good at. Are you part of the 80% or 20%? If you're not part of the 20%, there is still hope to turn your income around!
To become one of the 20% of coaches who fully support themselves and get clients knocking on their door, you need to promote your services. There are many ways to promote your services and you need to know which ways produce the results you're looking for.
Practice what you preach – Ask yourself how many clients you want right now. Write this number down on a piece of paper and write down why you want that number. Post this paper in a location you'll look at everyday such as your desk, refrigerator, or next to your night stand. Say this number out loud several times a day. State the reason why you want this number when you wake up and before you go to sleep.
You need to do this so you have a concrete goal to reach for. You also need to believe in the goal you set for yourself. You know this works because you're a coach and it's worked for your clients.
Network, Even if You're an Introvert! – Getting outside of your comfort zone and introducing yourself to strangers is the best way to meet prospective clients face to face. You get to ask questions to people and learn more about their daily challenges. Go to places like meet up events, local charity fundraisers, or community social mixers. When you go to these events, have a few business cards handy and get ready to introduce yourself.
This is your opportunity to promote who you are, what you do, and why its important. Make sure you speak from a place of honesty and integrity. When you start a conversation at a networking event, ask open ended questions that get other people to speak. This way, you can decide whether or not your coaching services align with their challenges and goals.
If you meet people who don't need coaching at the moment, don't be afraid to ask for a referral. Most people are happy to make introductions, especially when you've got a great service to provide!
Ask for the sale with confidence – You need to believe that your coaching service is the greatest investment anyone can make in themselves. If you don't believe that, your future clients will never believe it either. You will only get a client to sign up for your coaching service if you ask for the sale. This means you need to clearly state what your services include and the associated price.
When you ask for the sale and your client follows through, make sure you provide the utmost value for their investment. You need to do this because this is what keeps clients coming back for more coaching sessions and make referrals to your business on your behalf.
These are a few pointers to get clients lining up for your coaching practice. The advice may sound simple and trite, but the techniques are timeless and effective. You deserve to have a fruitful coaching practice because you will be rewarded with personal and professional happiness, pleasure, and fulfillment. When your clients walk away with value and growth, they'll thank you for your advice and send more clients your way to keep you busy for years and years to come.

About Max DuBowy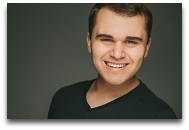 Max DuBowy is the founder of Your Success Launch. He helps introverted business owners make friends and sign-up clients in a way that's easy, effective and fun!
---