In today's guest post Ruby McGuire shares her expertise and knowledge as she shares:
One tool every coach should add to their coaching business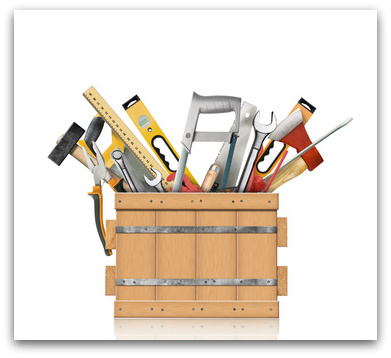 When you first start out in coaching it can be tough to build your business or even know where to start!
You've done your coaching training but you're not entirely sure who you want to coach, how to charge your services or who it is that you even want to work with.
You may find you suffer from imposter syndrome where you're being told you can charge a certain hourly rate now that you're a trained coach but inside you question your ability to deliver at that rate where you're just starting out.
You turn up at networking meetings and get asked what is it that you do and you stumble around with your words wondering how on earth to introduce yourself and when you do it sounds like; 'I coach anyone with a pulse'.  (By the way – yes you can coach anyone with a pulse but it's probably not the right message to be putting out there!)  Figuring out who you want to work with and identifying your niche is key in attracting the right clients and marketing effectively, but how can you possibly know who those people are if you've only been coaching your study buddies while training?  It takes time to figure that all out.
So how can you build your reputation, get your name known in the area, earn some money, practice your coaching skills and figure out who you want to work with?  Well even though it sounds too tall an order there is a way!
So what is this one tool that every coach should add?  It's fabulous Group Coaching.
One thing I found that really helped me get in front of lots of different types of potential clients, and to start earning a decent hourly rate without feeling a fraud was to run group coaching sessions.  By having something tangible to talk about in a networking setting it took the whole pressure off around what I did.
What's great about group coaching is the sessions give you the opportunity to try out your coaching skills, to play around with different coaching exercises to see what works and what doesn't. You also start to figure what type of people are your ideal clients and what areas of coaching you enjoy.  When you're in front of different people you're able to see people's reactions, to gauge what's landing well and what isn't, and as time goes by your confidence grows, as does your 121 client work.
So how much can you charge?  When I started I charged £25 per person and had a maximum of 8 people attending, which meant for a 2 hour session I was earning £100 per hour.  Not bad for a newbie coach!
What's involved in a group coaching session?  You basically pick a topic, let's say procrastination, confidence or goal setting and then using coaching questions, tools and techniques you work with the group to explore what changes they need to make and help them put together a mini action plan, in the same way as you would work with a 121 client.  The sessions are great fun to run, as the clients will bounce ideas off each other so while you're coaching them you're also learning lots of new ways in which to coach and develop your learning.
Don't think group coaching is just for newbie coaches, you can add it into your business model at any stage, new or established. The thing is doing 121 client work on its own has a ceiling as to how much you can earn, it can also be quite lonely.  Through group coaching you can grow your business, meet people so that you don't become a hermit, and earn some decent money (also depending on where you're running your sessions you can even have a nice cuppa and a slice of cake to go with it!)

I have a challenge for you – Sit down for 5-10 minutes and do the figures.  Based on coaching a conservative 3 clients a day, 4 days a week how much can you earn?  Realistically how easy is it to fill your coaching practice with 12 clients a week on a regular basis? What about marketing and all the things that need to be done to bring in new clients?
Whether you choose to do group coaching or not if you want to grow your coaching business it's definitely worthwhile figuring out how you can leverage your time.  Can you add value to your coaching packages so it's not all about the time you spend 121 with a client?  Can you package up some of your coaching skills into online programmes, e-courses or e-books?  Much better to add in other income streams than collapse in a heap with burnout, or worse give up coaching altogether.
If you want to learn more about group coaching I'm running a free webinar later this month, date to be confirmed.  Sign up to my newsletter, www.rubymcguire.com to be kept informed on the dates and/or my Facebook page. If you want the content written for you then join my Cappuccino Coaching Club where I provide you with all the tools to run your own.  Before you know it you could be running your own fabulous group coaching sessions.  Let me know how you get on ☺  I'd love to hear if you decide to run your own.
Go out there and Be The Coach You Dream To Be!

About Ruby McGuire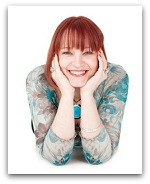 Ruby is a wife, mum of a teenage daughter, two grown up step daughters and a clever little dog.  She is a self confessed chocoholic and vanilla coffee addict.  Her big mission is to rid the world of grumpy people! She believes coaching is an amazing way to help people improve their mindset and lives. She runs various online group coaching programmes, her Cappuccino Coaching Club and Coaching Rocks Bootcamp to help coaches grow their business.  She runs Coaching Rocks – a support group for coaches on Facebook and also works 121 with coaches to help keep them sane and grounded while they are busy setting up/running their exciting and challenging businesses.   In her spare time she's very creative, doing things like Zentangling (fancy doodling), crochet and card making.  She's also addicted to Pinterest so if you like to 'pin' look her up!
---