In today's guest post Emanuele Santanché shares some of the thoughts he's had as he considers embarking on a career in coaching: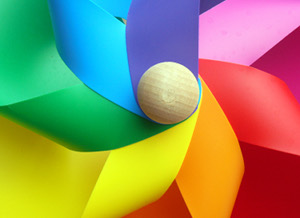 What if your client has a neurotic goal to achieve?
There is a specialist niche within coaching, which focuses on helping individuals to achieve their goals. It isn't, however, the only type of coaching available. There are indeed many others. This article will discuss some of the factors that I have been considering, regarding my decision about embarking on a career in coaching myself, and if so, within which area. It is my hope that these considerations will be of use to any other individual contemplating beginning a career in coaching.
Whilst building up a web platform about the subject of happiness, and also many years previously, I have been investigating Human Psychology. I suspected that happiness was largely a matter of absence of psychological problems, and this premise grew stronger and stronger as my studies continued. I agree with Tim Ferriss when he says that 'happiness is a word we shouldn't use without detailed explanations of its meaning', there isn't, however, enough space here for such detailed explanation. I mention it only to make evident to the reader the foundations from which I am building my considerations.
1. What is coaching for goals?
I'm going to use Curly Martin's "The Life Coaching Handbook" to assist me with finding a comprehensive definition for this variety of coaching.
Fundamentally, when coaching for goals you assist your client to set personal goals, and help them develop a plan of action to achieve them.
You help your clients to overcome the blocks that prevent them from grasping their desired achievements.
2. Where are the potential problems?
At first it can appear that everything is relatively straight forward, and unproblematic, when coaching for goals. If you are passionate about this kind of work then you could just start building your career as a goal-achieving coach immediately. I am coming on to the potential problems, but first I wish to briefly define a concept which I will be using extensively in the following writings.
3. Social Patterned Defect
A Social Patterned Defect, SPD in the following, is a psychological problem which is shared by a considerable number of people. The number of people suffering from an SPD is crucial for it to be classified as such. Quantity of sufferers is, however, not the only determinant of an SPD. To classify a problem as an SPD, there has to be a failure within the dominating social culture in recognizing it.
So, an SPD is a widely spread psychological problem that society fails to identify. The society fails to see the mental suffering in an SPD, and to offer solutions for it. When a psychological problem is an SPD, the society will react to it in a number of ways;
Indifference
Negative or positive judgements
Intolerance
Admiration
Hope
Sure, there will be some people who react to the problem in an different manner. They may have consciously formed their own opinions in contrast to the ones generally present in their own culture. Our mind is capable of infinite possibilities.
If a psychological problem is identified as such, the reaction will be something along the lines of, "I see that you're suffering from a psychological problem, why don't you seek help? You deserve to be happy as everybody." When we are dealing with an SPD, this doesn't happen and thus the identification process fails.
Now I'm going to apply the concept of SPD to our coaching dilemma.
4. What will my clients be like?
When embarking on any new activity, it's good to have an idea about the kind of people you are going to be relating to. I want to make it clear that I'm not judging anybody here. I'm not saying that certain types of people are better than others, or vice versa. A judging attitude is, in most cases, a SPD in itself.
Ridding yourself of judgements doesn't mean that you have to relate irrespective to all kinds of people if you don't want to. I am aware that a killer has the same potential for happiness as I have, but this doesn't mean that I have to forget, that at this current time, he is dangerous. This is an extreme example, used for the purpose of clarifying the statement.
5. The Spiral Coaching Model
I learned about the Spiral Coaching Model again from Curly Martin and her 'The Life Coaching Handbook'. In it she describes six unique groups of thinking patterns. To simplify, we could think of them as personality types. We are warned not to take them too rigidly, and to keep in mind that a person can always have a combination of thinking patterns.
In the following I'll briefly describe each of these groups of thinking patterns, and attempt to illustrate the presence of an SPD in many of them. Each group of thinking patterns is coded by use of a colour.
Purple
The purple-thinking clients think in terms of rituals, rites of passage, symbols and traditions. Superstition is a driving force in their lives. They like to regularly consult palm or tarot readers. They might ask you for help because of financial troubles, having spent money on superstitious practices.
Such clients are likely to have their lives dominated by a leading figure who helps to relieve their life issues. They may want to have you drive them.
These clients suffer from an SPD, because superstitious fear is itself a form of psychological disorder, and the masochistic abdication of one's own power to lead one's life, is a psychological problem too.
The psychological problems a purple-thinking client suffers from are classified as an SPD because society fails to recognize them as such. Society will generally show 3 reactions to the psychological problems of these clients:
Scepticism and scorn towards superstition
Negative judgement of the masochistic abdication of power to lead their lives autonomously
Interest in their deceptive yet attractive belief system
The right attitude, if not in presence of an SPD, would be to identify superstition and masochism as psychological problems, and to offer sincere concern in the mental well-being of these people.
Red
Red, being the colour of passion, has been chosen to identify a thinking pattern of the quest for pleasure at all costs. Red-thinking clients want power and domination over others. They seek instant gratification. Psychologically speaking, this personality disorder is called narcissism. Society fails to recognise the psychological problems in this case also. Common reactions to narcissism are:
Envy
Hate
Admiration
Imitation
Intolerance
As usual the correct reaction would be the "clinical" recognition of a psychological issue, and a sincere recommendation of treatments.
Blue
Blue-thinking is rule-thinking. It surfaces from the delusional belief that if we fill our lives with rules, consequently we will achieve a sense of certitude, protecting us. This is delusional simply because life is always unpredictable, and rules will often reveal themselves as inadequate or fundamentally flawed in the face of unforeseen life events.
A self-training to tolerate uncertainty would be a more valuable tool in our psychological toolkit, which we can develop to cope with life. A trained psychological eye will observe a huge sense of fear behind this obsession with rules. Again, this is a SPD because society will deal with the issue in many wrong ways:
Adopting the rule set and complying to it
Rejecting the rules
Being intolerant
Feeling fear for one's own freedom which could be lost if the rules are eventually imposed on everyone
The right attitude is always the same. We should recognize the psychological problem as such, and warmly and sincerely support these people in achieving a steady recovery from their problems.
Orange
The Orange personality type is driven. Their entire lives are driven by money, success and achievement. Imagine taking a long journey in a car and not driving. Someone else is driving you somewhere, and you don't even think to know the destination.
In its pure form, the Orange thinking pattern sees a person spend all their lives dictated by external lures, whilst having little control over it. Why is this an SPD? Because society will once again fail to observe the psychological problem here. Orange-thinking people will be seen as people to imitate, envy or hate. They will appear as active while they are actually passive because they are driven. They could be seen as successful instead of suffering.
The attitude once more should be the same as with all of the afore mentioned personality types. We should give our best wishes to the Orange thinkers for them to solve their problems and live happier.
Green
The green type has a problem with assertiveness. They want to always agree with everybody. Whilst their values, such as team-work and politeness are positive attributes, they also present an evident problem with self-esteem. Considerations about psychological problems are going to be subtler in this case.
Yellow
The yellow thinker will seek a coach's help only to take advantage of their knowledge and expertise. They are independent and don't require any guidance. I don't see any SPD here.
6. Helping people to achieve their neurotic goals
As we have seen many times above, it is the case that we, as coaches who help people to achieve their goals, need to assist clients with their neurotic goals as well.
Our role as coaches would be to help our clients to achieve their goals, whilst not questioning if the goal is a neurotic one or not.
We aren't asked to give our clients some cognitive tools to help them solve their psychological problems. We have to accept the problem offering no solution for it.
If you have a purple-thinking client, she will begin her coaching project with you with her masochistic attitude, and she will end it with the same attitude. Nothing will change. She doesn't want to be helped with her masochism.
To this client, her masochism is perfectly normal because her social environment fails to see it as a psychological problem. Masochism is an SPD in her social environment.
Her social environment could even encourage her masochistic attitude. She could be praised for her suffering instead of being helped with getting rid of it.
As a coach, you will make no difference in her life. Sure you will help your masochistic client to achieve a goal, but you will not help her to solve the true problem, her masochism.
What is the point in achieving a goal if you are suffering from masochism? You won't enjoy your achievement so much. It won't make you happy.
There is no problem here, as long as you, as a coach, are comfortable with working this way. Personally, I have helped people to achieve their neurotic goals for a long time before becoming aware of the nonsense in it.
Now I'm longing for a change and I'm considering different types of coaching.
Good luck with your own considerations about which type of coaching to choose.
About the Author/Further Resources
Emanuele Santanché is the author of a web site where he gives his own definition of happiness, and investigates how to achieve it.
After having studied Psycho-Cybernetics, NLP, CBT, Psycho-synthesis, Hypnotherapy, Erich Fromm and Carl Rogers, he formed his own idea of the human nature.
He believes that happiness is from freedom. Freedom is commonly taken for granted. A deeper analysis reveals that we are so conditioned by social beliefs that we are far from free.
This conditioning is so strong that we need a firm and brave decision to break it.
We need to break our social conditioning because we have to transform our society for it to become more human.
We have to create a shared feeling of faith in human powers, and in the potential for them to be used constructively and spontaneously.
Emanuele devotes his life to help people to become fully human and to fully use their human powers.
Erich Fromm said that "the tragedy of man is that he dies before he is fully born".
Let's have no more of this sort of tragedies.
My twitter handle: @Freedom_Courage