Lawrence Michaels shares a technique in today's guest post: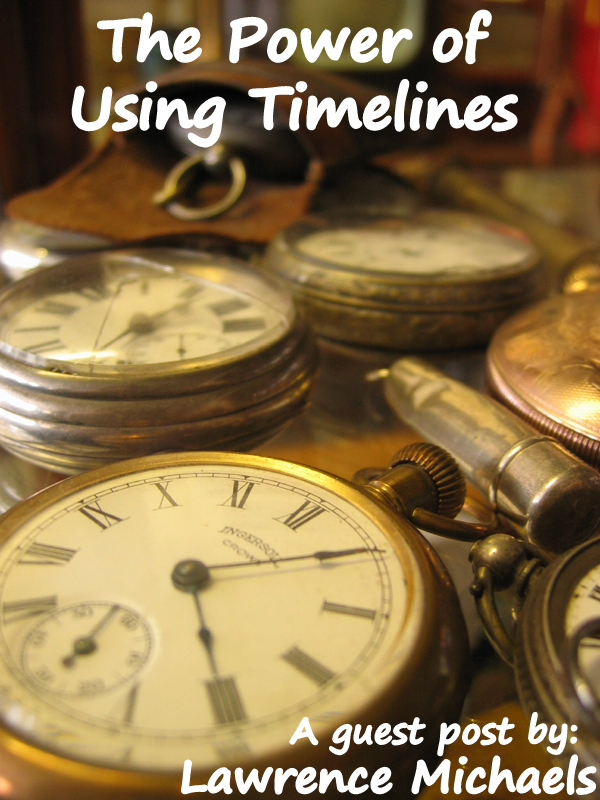 The Power of Using Timelines

I first came across using a timeline as a form of therapeutic and coaching intervention when I studied my NLP practitioner course a number of years ago. Since my training as a Hypnotherapist I frequently use the timeline approach with my clients, both as a powerful way of resolving past issues which are impacting on their life today and to re-access and utilise past or current resources and strengths, to help them in the present and future.
To be clear at this point I haven't had any training in the similar Timeline Therapy approach and so am writing based on my own experience of using timelines in the context of NLP and Hypnotherapy.
The Timeline in a nutshell
So, for me, using a timeline in it's simplest form means asking a client to establish a metaphorical line that represents their past, present and future, which they create in their mind, typically when in a trance state. This means I can easily guide them to revisit different times in their past and to create a preferred future scenario. What I find particularly effective when using this approach is the combination of disassociation and association when dipping in to different events and times in their life, so they see and experience these situations from different perspectives. Also the actual disassociation created by the timeline itself is particularly helpful when revisiting traumatic past events.
Preparation
Typically before using a timeline technique with a client I already have a good idea of how I am going to use it to help them, either by knowing which past events need to be resolved or which resources I want to access. However the beauty of this approach is that if the client is stuck, or just not able to identify or discuss specific areas of their life with me, we can wait until we use the timeline to help them do that, without the client needing to disclose any detail.
Anchoring the client
So I start by anchoring the client in a safe, secure and comfortable place using lots of sensory focus so they create this special place in their mind, as a place to go to at any point in our work together. This is of course a form of hypnotic induction, bringing a light trance state. This anchor is helpful both as a positive resourceful state they can easily re-access and also to use as a transition between visiting different points on their timeline.
Working on the Timeline
As far as the actual work on the timeline; My role is to guide them along their timeline, visiting different events and experiences where I can then utilise the relevant intervention technique or approach. This includes allowing the client in their adult state to pass on guidance and support and wisdom to their younger selves, before allowing them to experience an old event in a different way with these new resources in place. By setting up a simple hand signal the client is also able to communicate to me without breaking their trance state and let me know how they are doing. I always then have the option of taking them back to their comfortable place should it be needed. It's so satisfying to utilse the clients resources and strengths and work with their creativity so that together we come up with some really helpful solutions. It is also a chance for the client to see their past in a new light and recognise the positive intentions that they and others had, that may not have been apparent before.
Finally I future pace the client and allow them to have a vivid positive experience of themselves in a situation that previously would have had negative past associations. Of course being creative and respectful with how to use the clients own resources and life experience is important, and quite often new ways of working come up as we are using this timeline approach that are tailored to them.
About the author
After his interest in NLP was sparked from taking a workshop in 2004, Lawrence passed his NLP Practitioner and then in 2008 completed his Diploma in Hypnotherapy which included the Human Givens Psychotherapy approach. Based in Brighton UK Lawrence now specialises in helping clients with anxiety related concerns as well as seeing clients in other areas such as weight loss and Sports Performance. His website and blog is www.lawrencemichaels.co.uk and he can also be contacted there. He is also on Twitter (https://twitter.com/LawrenceHypno) and Facebook (http://www.facebook.com/lawrencemichaelshypnotherapy) too.