This was originally published as a bonus article in the Coaching Confidence weekly email during April 2011. To start getting your very own copy each week enter your details under "Don't miss a thing!" to the right of this page.
What are you focusing upon?
One of the shows on Sunday evening British TV at the moment is called "The Cube". If you have not seen the program the basic context is that a contestant has 9 "lives" to play a series of games inside a "cube".
The prize money increases with each game and the contestant can choose to walk away with the money that they have already won before they commit to playing the next round. Once they are committed they can only win any money if they successfully complete that game before they have used all the 9 lives. If they loose they walk away with nothing.
The games themselves can look really simple (i.e. stacking a certain number of blocks into a tower within a given time). Often games that if you "played" somewhere you're normally relaxed, treating it just as a game without putting any pressure on yourself, you'd complete it easily and without thinking.
This is a show where there has been more than one series so contestants now will often have practiced some of the games at home.
However, contestants often find that once "in the cube" they find it's an entirely different experience. They'll make comments such as "It's funny how quickly the pressure builds up" and will report physical effects such as "my mouths a bit dry."
The game itself can be exactly the same as the one they have easily done at home – the difference is the pressure they are putting upon themselves in "the cube". They'll often say things like £x will mean that I can get married, or take the kids on a holiday etc.
That approach may appear sensible when they are making the decision if they wanted to carry on to commit to playing the next game.
Once committed to playing that game, they can easily increase the pressure upon themselves with the thoughts they focus upon.
For example, if the game is based around catching a ball imagine focusing on a thought such as "catching that ball means I can get married" in comparison to just focusing upon catching the ball. Which would be the one that you would find the most stressful?
Notice that I have deliberately chosen to phrase this as focusing upon a thought – I have not said do not think a specific thought. There is a difference between letting a thought pass by and engaging with it.
There will be many thoughts that you have without focusing on – perhaps briefly noticing something different but insignificant on a familiar journey, or noticing you recognise a tune on the radio but going straight back to what you were doing etc.
If you have committed yourself to a project or activity, particularly if you have found you are feeling pressure connected with it, I invite you to consider the thoughts you are focusing upon.
For example, if you have committed to doing a coaching session with someone are you focusing upon coaching that individual or a particular thought in your head?
Love
Jen
PS Want to share a link to a blog post from the last week? – Take part in our Monday Invite on our Facebook page here.
About the Author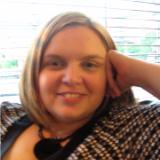 Jen Waller is on a mission to support, nurture and encourage coaching skills and talents from non-coach to coach and beyond.
She has created a free 7 day e-course about how to create your own unique coaching welcome pack that works for you and your clients. Get your copy here.